Tuesday's Midday Movers: 3 Stories Driving Markets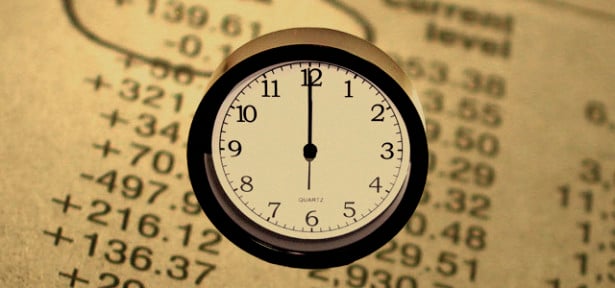 The major U.S. markets were falling Tuesday afternoon as investors digested a round of mixed earnings reports along with an optimistic U.S. services sector report. As of noon:
DIJA:

-0.16%

to 15,614.33
S&P 500:

-0.23%

to 1,763.83
NASDAQ:

-0.07%

to 3,933.93
Gold:

+0.19%

to 73.79
Oil:

-1.03%

to 22.03
U.S. 10-Year:

+2.61%

to 26.70
Here are three stories helping shape the market Tuesday afternoon.
1. Can the Service Sector Lift the Market's Malaise? Major U.S equity indexes wobbled lower on Tuesday. Bad mojo began brewing early in the morning, when the European Commission reduced its 2014 economic growth outlook for the euro region and strong service-sector data from both China and the U.S. seemed unable to turn sentiment around.
The Institute for Supply Management reported that its headline index for service-sector business activity increased to 55.4 in October from 54.4 in September. This marks 46 consecutive months of growth. ISM's non-manufacturing Report on Business gauges activity in the notoriously hard-to-measure services sector. The services sector accounts for the majority of gross domestic product and much of the business activity is more relevant to investors… (Read more.)
2. Crowdfunding: Where Regulators and Investors Collide: Crowdfunding is a bit like the Wild West of investing right now. It's (relatively) new, interesting, not fully understood, not fully regulated, and the sky appears to be the limit.
It's important to draw a distinction between different types of crowdfunding. The term itself can mean different things to different people. To an artist and some entrepreneurs, it may mean donation- or reward-based crowdsourced funding for a project vis-a-vis a platform like Kickstarter. For those with philanthropic intentions, crowdfunding can be conducted through Crowdrise (Slogan: "If you don't give back no one will like you")… (Read more.)
3. Romney: Obamacare Dishonesty Hurt President's Credibility: Forty-eight percent of Americans polled by Kaiser Health Foundation in the middle of October said they believe the Obama administration has done a "poor" job of implementing the Affordable Care Act. Yet a nearly equal share, 47 percent, believe that the health care reform law, known popularly as Obamacare, should be kept or expanded, while only 37 percent said it should be repealed. Among lawmakers, opinion is mostly divided along partisan lines, and as President Barack Obama and his administration continue to defend the underlying value of the health care reform despite the technical problems that have kept enrollment numbers low and given ammunition to the law's opponents, the opposition has ramped up. "I think government is inherently inept because they don't work on a profit motive," Kentucky Republican Rand Paul said on ABC's This Week… (Read more.)
Don't Miss: Will This Major Drop in Confidence Hurt the Economy?