Tuesday's Midday Movers: 3 Stories Driving Markets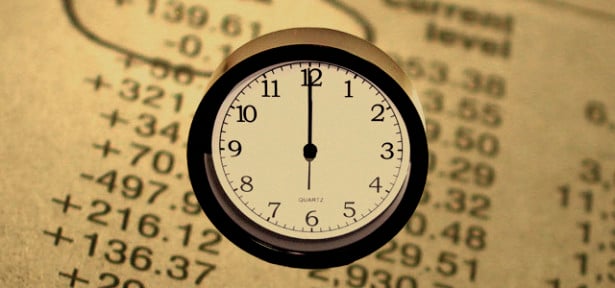 The major U.S. markets were falling on Tuesday after a batch of unimpressive earnings reports. As of noon:
DIJA:

-0.34%

to 15,728.68
S&P 500:

-0.31%

to 1,766.36
Nasdaq:

-0.29%

to 3,908.41
Gold:

-3.44%

to 73.19
Oil:

-0.94%

to 22.2
U.S. 10-Year:

+0.69%

to 27.70
Here are three stories helping shape the market Tuesday afternoon.
1. Congressional Obamacare Oversight: Publicity Stunt or Civic Duty? Congressional oversight is an integral part of the system of checks and balances written into the U.S. Constitution. In order to review, monitor, and supervise federal agencies, programs, and policy implementation, the legislative branch of the U.S. government relies largely on the Congressional committee system.
As President Woodrow Wilson wrote as a young political scientist, "Quite as important as legislation is vigilant oversight of administration." To the Republican Party as a whole, the implementation of President Barack Obama's signature health care reform has become just what Max Baucus — the Democratic chairman of the Senate's Finance Committee and a key architect of the Affordable Care Act — told Health and Human Services Secretary Kathleen Sebelius it would be back in April: A train wreck, and that reality means oversight is necessary… (Read more.)
2. Political Brinkmanship and Obamacare Hinder Small Businesses: Against the backdrop of a sluggish economy and a government that can't seem to agree on anything without creating a scene, small business owners remain skeptical about the future.
The National Federation of Independent Business, the leading nonprofit small business association representing small and independent businesses, reported that its Small Business Optimism Index dropped to 91.6 in October from 93.9 in the previous month. Since the recession technically ended, the average value of the index is 91, which is 8 points below the 35-year average. In December, the index sank to 88 — the second-worst reading since March 2010… (Read more.)
3. Bank of America Loan Repurchasing: Is the End in Sight? Freddie Mac and Bank of America Corp. (NYSE: BAC) are allegedly in discussions to resolve $1.4 billion worth of bad mortgages. Sources revealed to The Wall Street Journal that talks are taking place, but the terms of a potential settlement are unknown. Freddie Mac wants Bank of America to repurchase the loans; if a settlement on this matter is reached, it will be the second between the two entities since 2011… (Read more.)
Don't Miss: Bank of America Loan Repurchasing: Is the End in Sight?