Tuesday's Midday Movers: 3 Stories Driving Markets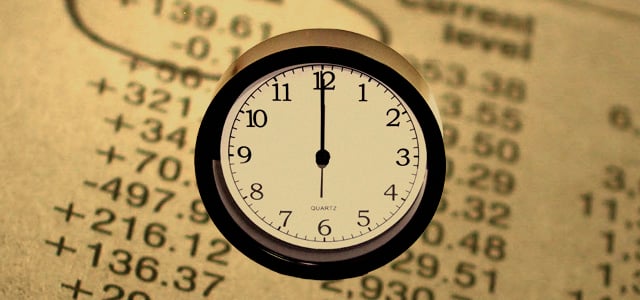 The major U.S. stocks were dipping Tuesday as investors awaited Fed Chairman Ben Bernanke's monetary policy report Wednesday. As of noon:
DIJA:

-0.27%

to 15442.48
S&P 500:

-0.47%

to 1674.51
NASDAQ:

-0.40%

to 3593.24
Gold:

+4.56%

to 67.585
Oil:

-0.27%

to 24.84
U.S. 10-Year:

-0.82%

to 25.35
Here are three stories helping shape the market Tuesday afternoon:
1. Gasoline Drives Consumer Prices Up: Is Inflation Heating Up? Inflation has become a trouble spot for the U.S. Federal Reserve. As measured by the personal consumption expenditures index — the Fed's preferred gauge — consumer price inflation has run at just over 1 percent during the past 12-month period, down substantially from about 2.25 percent in the preceding 12-month period, and missing the Fed's target rate of 2 percent.
Investors have always had one eye glued to inflation because of its effects on interest rates, as well as its broader impact on the purchasing power of consumers… (Read more.)
2. The Housing Market Receives Another Bubble-Like Boost: While the real estate market is still well below its glory days of the housing bubble, confidence among home builders in the United States continues to reach new multiyear highs.
After declining for three consecutive months earlier this year, the National Association of Home Builders/Wells Fargo index of builder confidence posted its third straight monthly gain in July. The index jumped six points to reach 57 in June. Confidence is now at its highest level since January 2006, bringing back memories of the recent housing bubble… (Read more.)
3. Will Economists Find These Retail Numbers Disconcerting? Throughout June, Americans spent less at department stores and restaurants, bought fewer computers and electronics, and sales at home improvement stores — such as Home Depot (NYSE:HD) — dropped 2.2 percent. Excluding the volatile categories of automobiles, gas, and building supplies, so-called core retail sales rose just 0.2 percent last month, according to the Department of Commerce. That's the weakest pace of growth since January.
While the numbers do indicate overall consumer spending has slowed from the start of the year, which could keep economic growth in the April-to-June quarter at or below an annual rate of 1 percent, some retail chains reported their strongest sales gains since January. Revenue at stores open for at least one year rose 4.1 percent in June, compared with the same month a year ago, according to a preliminary tally of retailers conducted by the International Council of Shopping Center… (Read more.)
Don't Miss: 10 Cities With the Highest Home Price Increases.