Tuesday's Midday Movers: 3 Stories Driving Markets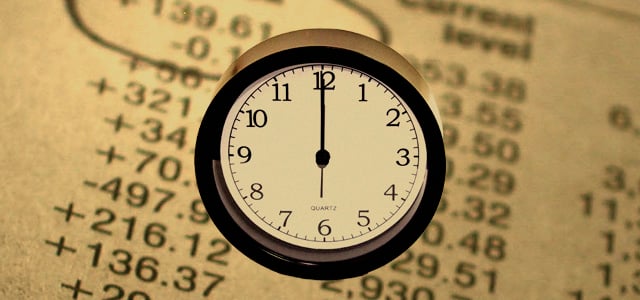 The major U.S. stocks were rising again Tuesday due to a handful of better-than-expected corporate earnings reports. As of noon:
DIJA:

+0.08%

to 15557.72
S&P 500:

-0.18%

to 1692.48
NASDAQ:

-0.40%

to 3586.13
Gold:

+1.1%

to 74.44
Oil:

+0.28%

to 25.09
U.S. 10-Year:

+0.44%

to 24.99
Here are three stories helping shape the market Tuesday afternoon:
1. Excessive Heat Pushed Customers Into Open Arms of Retailers: "Excessive heat in parts of the country and summer clearance sales helped to heat up a positive performance for retailers overall," noted the International Council of Shopping Centers's vice president of research and chief economist, Michael Niemira, in the firm's weekly reading of the health of the United States retail sector.
While consumer sentiment waned slightly in early July, it was just off from June's near sixth-month high, according to a preliminary reading of the Thomson Reuters/University of Michigan's index of consumer sentiment. The index is one of the most popular measures of the behavior of the American consumer… (Read more.)
2. Are Home Prices Finally Slowing Their Rapid Ascent?: Home prices in the United States continue to climb higher, but the real estate market may be signaling that the current pace is unsustainable.
According to the latest Federal Housing Finance Agency report, home prices increased 0.7 percent on a seasonally adjusted basis in May compared to the previous month. The House Price Index has now logged 16 consecutive monthly price increases. However, the agency also revised April's 0.7 percent gain down to 0.5 percent… (Read more.)
3. Is Lockheed Martin Beating the Sequester?: Lockheed Martin Corp. (NYSE:LMT) stock advanced as much as 2.7 percent in early trading on Tuesday after reporting strong second-quarter results. Net sales decreased 4 percent on the year to $11.4 billion but still beat the mean analyst estimate of $11.13 billion. Earnings increased 11 percent to $2.64 per share, beating the mean analyst estimate of $2.20 per share. Net earnings increased 10 percent to $859 million… (Read more.)

Don't Miss: Are Home Prices Finally Slowing Their Rapid Ascent?