Tuesday's Midday Movers: 3 Stories Driving Markets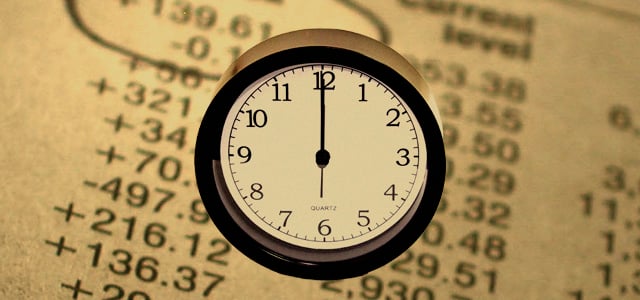 The major stocks were slowly rising Tuesday, lifting from several optimistic earnings reports. As of noon:
DIJA:

+0.12%

to 15540.86
S&P 500:

+0.22%

to 1689.12
NASDAQ:

+0.75%

to 3626.08
Gold:

-0.05%

to 73.00
Oil:

-1.41%

to 24.1455
U.S. 10-Year:

+0.15%

to 25.89
Here are three stories helping shape the market Tuesday afternoon.
1. Is Consumer Optimism Starting to Dwindle? Consumers are more upbeat about the economy than they were last year, but confidence in July retreated from multiyear highs made in June.
The index of consumer attitudes declined to 80.3 in July, compared to an upwardly revised 82.1 in June, according to The Conference Board, an industry group. It was the first decline in five months. The previous month's reading was the best level for consumer confidence since January 2008. Economists expected the index to hold relatively steady from June. In comparison, the index stood at 65.9 in July 2012… (Read more.)
2. The American Consumer: Shopping More For Staples, Less for Fun: "Consumers appeared to be shopping for more staples and less discretionary items over the past week," International Council of Shopping Centers chief economist Michael Niemir said in Tuesday morning's press release that accompanied the ICSC Goldman Sachs Retail Chain Store Sales Index.
According to the most recent data available from the United States's Bureau of Economic Analysis, the consumer sector made a comeback in May, with both incomes and spending increasing. The 0.5 percent increase in personal income for the month of May, reported by the Department of Commerce, exceeded analysts' expectations, beat April's 0.1 percent increase, and showed that consumers had more money in their pockets… (Read more.)
3. Do Merck's Plummeting Profits Need a Painkiller? Pfizer (NYSE:PFE) and Merck's (NYSE:MRK) second quarter earnings on Tuesday painted two very different pictures for the rival pharmaceutical companies. While Pfizer was able to report a net income that increased 333.8 percent over the year, from $3.25 billion to $14.1 billion, Merck's earnings followed a different trend, falling 50 percent to $906 million at 30 cents a share from $1.793 million at 58 cents a share a year earlier… (Read more.)
Don't Miss: Is Consumer Optimism Starting to Dwindle?