Tuesday's Midday Movers: 3 Stories Driving Markets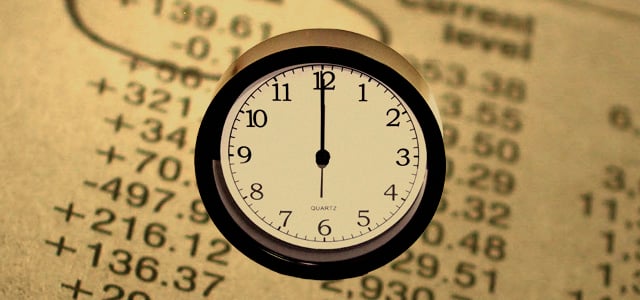 The major U.S. stocks were dropping again Tuesday. As of noon:
DIJA:

-0.59%

to 15519.26
S&P 500:

-0.56%

to 1697.65
NASDAQ:

-0.69%

to 3667.59
Gold:

-4.94%

to 67.75
Oil:

-1.04%

24.769
U.S. 10-Year:

+0.57%

to 26.55
Here are three stories helping shape the market Tuesday afternoon.
1. Is the Real Estate Market Still Posting Record-Breaking Price Gains? With the help of historically low mortgage rates and inventory levels, the real estate market continues to post impressive price gains.
In June, home prices across the nation increased on a year-over-year basis for the 16th consecutive month. According to CoreLogic, a leading property information and analytics provider, home prices jumped 11.9 percent in June from a year earlier. Compared to May, CoreLogic's home price index gained 1.9 percent last month, and the firm predicts home prices will log another double-digit increase in July… (Read more.)
2. Back-to-School Shopping Gives Retail a Shot in the Arm: Equities have surged to record highs — the S&P 500 recently broke 1,700 for the first time — corporate profits have exploded in the post-crisis era, and, for the moment, the federal deficit is shrinking. At a glance, all this points to the type of economic movement that means brighter days are ahead.
But headline unemployment remains elevated at 7.4 percent. As of July, about 36.5 percent of unemployed Americans had been without a job for 27 weeks or more, and this information — along with the higher taxes, implemented by lawmakers in Washington to help lower the government's budget deficit — have hurt consumer confidence and therefore consumer spending. In turn, this has made for lackluster growth in gross domestic product, which advanced just 1.7 percent in the second quarter, as consumer spending makes up about 70 percent of GDP… (Read more.)
3. Is this Obamacare's Biggest Challenge Yet? "The whole scheme is enlisting young adults to overpay, so other people can have subsidies," Dean Clancy, vice president of the advocacy group FreedomWorks, told The Washington Post about Obamacare. "That unfairness reminded us of the military draft." As he wrote in a post published on the FreedomWorks website, the Affordable Care Act should really be called the Unaffordable Act, especially when it comes to young adults in their twenties and thirties. In fact, he believes that all Americans — especially Millennials — should "burn their ObamaCare card."
Because the Affordable Care Act does not have draft cards, FreedomWorks took an image of a Vietnam draft card and affixed the word "Obamacare" on the top… (Read more.)
Don't Miss: With Impending Commodities Crackdown, JPMorgan Looks to Slim Down.