Tuesday's Midday Movers: 3 Stories Driving Markets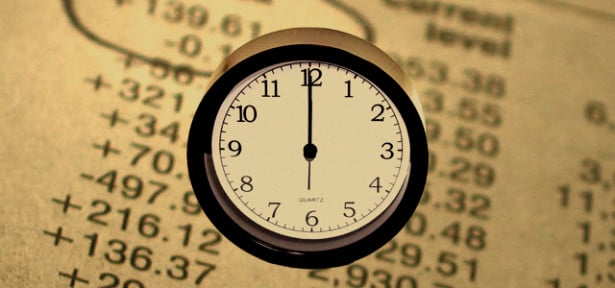 The major U.S. stocks were fluctuating Tuesday coming off a July retail sales report. As of noon:
DIJA:

-0.18%

to 15391.34
S&P 500:

-0.10%

to 1687.71
NASDAQ:

-0.13%

to 3665.07
Gold:

+0.31%

to 74.89
Oil:

-0.16%

to 24.92
U.S. 10-Year:

+3.88%

to 27.06
Here are three stories helping shape the market Tuesday afternoon:
1. Small Business: When the Government Gives You Lemons, Make Lemonade: Despite the economy growing at a better-than-expected pace in the second quarter, optimism among small business owners is still sour at best. Many small firms across the nation are seeing a weak recovery as taxes and government red tape remain in focus.
The National Federation of Independent Business, the leading nonprofit small business association representing small and independent businesses, reported that its Small Business Optimism Index edged 0.6 percent higher in July to reach 94.1, compared to 93.5 the previous month. July's reading is about 13 points higher than the lowest point seen during the recession but six points below the pre-2008 average… (Read more.)
2. U.S. Economy to Consumer: Please Spend More: That retail sales in the United States increased in July for the fourth straight month, signaling that the U.S. economy is recovering from the hit it was dealt by January's tax hike and March's across-the-board federal spending cuts. Yet the fact that sales rose a meager 0.2 percent indicates that consumers spent cautiously in July and that the economy has remained relatively weak after a tough spring… (Read more.)
3. U.S. Budget Deficit: Smaller, But Not Small Enough: The United States budget deficit for July increased 40 percent compared to the month a year ago to $98 billion, according to the U.S. Treasury. Total spending increased 17 percent over the same period to $298 billion while total receipts increased 8.4 percent to $200 billion.
Though July's data are somewhat ugly, the federal budget this year to date is more attractive than last year. Overall government revenues for the comparable year-to-date period are up about 14 percent while total outlays are down about 3 percent. This has reduced the total YTD budget deficit from $974 billion in the year-ago period to $607 billion in 2013. For the full year, the Treasury is estimating a budget deficit of $759 billion, a substantial improvement from the $1.1 trillion deficit recorded in fiscal 2013 (keep in mind the government's fiscal year ends in September)… (Read more.)
Don't Miss: Small Business: When the Government Gives You Lemons, Make Lemonade.