Tuesday's Midday Movers: 3 Stories Driving Markets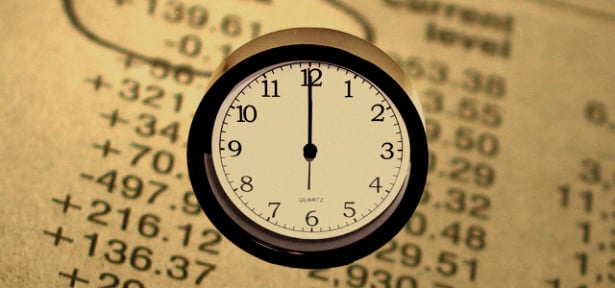 The major U.S. markets were slowly gaining again Tuesday. As of noon:
DIJA:

+0.39%

to 15069.54
S&P 500:

+0.67%

to 1657.11
NASDAQ:

+0.89%

to 3620.86
Gold:

+2.23%

to 79.93
Oil:

-0.2%

to 25.19
U.S. 10-Year:

-2.05%

to 28.25
Here are three stories helping shape the market Tuesday afternoon.
1. Top Public Debt Now Eclipses GDP: The Federal Reserve has put pressure on precious-metals markets over the last few months. Although gold has been up since April, any signal that the Fed will reduce its bond-buying program could further weigh on gold and other precious metals. Silver has also been under pressure from central banks and has also felt the heat from falling industrial demand.
On the other hand, platinum and palladium could be poised for resurgence. Rising mining costs as a result of wage increases, regulations, and political risks in South Africa — which accounts for 80 percent of world platinum production and is also the second-largest palladium producer — may cause a fall in production in coming months, which is a bullish sign for spot platinum prices… (Read more.)
2. Wall Street Worries the 'Wal-Mart Effect' is Spreading: Modest improvements in the job market and increasing household wealth, which is the result of higher home values and higher stock market returns, have given some American consumers the confidence to spend. That is good news for the economy, because consumer spending accounts for approximately 70 percent of the country's gross domestic product. And because government and business spending has remained weak, the economy is depending even more on household spending to fuel growth. But for others, the tougher economic environment brought on by higher taxes and lower government spending has hurt discretionary spending… (Read more.)
3. Study: Here's How Obamacare Will Change Your Premium: Insurance premium costs are the sticking point of reference for both supporters or detractors of the Affordable Care Act. For those politicians in support of health care reform, there is evidence that the legislation will bring down the costs of premiums, allowing those who previously could not afford insurance to buy coverage. But political opponents of the legislation argue there is evidence showing that insurance premiums will skyrocket.
As with many of life's disagreements, the reason for these vastly different claims is how you look at the issue, and that the Obamacare-mandated insurance premiums have yet to go into effect makes the arguing all the more easy. When the online marketplaces open for enrollment on October 1, the true effects of the legislation will more easily measured… (Read more.)
Don't Miss: How Much Does Citigroup Stand to Lose in Egypt Unrest?