Tuesday's Midday Movers: 3 Stories Driving Markets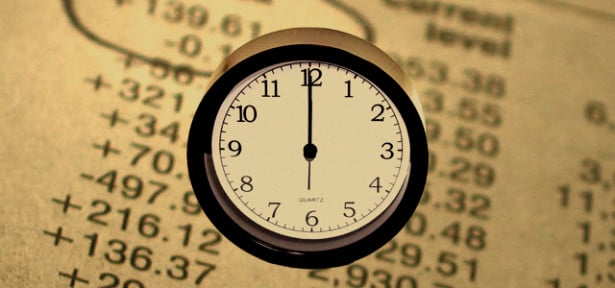 The major U.S. markets were falling Tuesday, even after an optimistic U.S. consumer confident report. As of noon:
DIJA:

-0.77%

to 14,831.19
S&P 500:

-1.11%

to 1,638.44
NASDAQ:

-1.42%

to 3,605.78
Gold:

+1.86%

to 82.61
Oil: +2.62% to 25.76
U.S. 10-Year:

-1.82%

to 27.54
Here are three stories helping shape the market Tuesday afternoon.
1. Do Consumers See the Glass as Half Full? While the economic recovery and employment situation remain questionable at best, consumers are still finding ways to feel upbeat about the economy.
The Consumer Confidence Index increased to 81.5 in August, compared to an upwardly revised 81 in July, according to The Conference Board, an industry group. The reading was better than expected: Economists forecast a decline to 79.1. In comparison, the index stood at 61.3 in August 2012… (Read more.)
2. Are Home Prices Starting to Show Cracks in the Real Estate Market? Despite higher mortgage rates and a sluggish economy, home prices in the United States continue to climb higher. However, a reduction in the pace has some wondering if the recovery in real estate is cracking. Single-family home prices increased once again in June, but the pace was slightly slower.
According to the S&P/Case-Shiller composite index of 20 metropolitan areas, which is a three-month average, home prices rose a seasonally adjusted 0.9 percent in June from May after gaining 1 percent in May. On a non-seasonally adjusted basis, prices climbed 2.2 percent… (Read more.)
3. August Retails Sales: A Tale of Two Consumers: While retail sales have increased for four consecutive months, consumer spending figures have not been strong. The still stubbornly high unemployment rate, stagnant wages, and higher payroll taxes have kept consumers cautious, keeping purchases to their immediate needs.
When the Department of Commerce announced earlier this month that July retail sales increased just a meager 0.2 percent, economists saw that growth as a sign that consumers had spent cautiously that month and that the economy has remained relatively weak after a tough spring… (Read more.)
Don't Miss: Are Home Values Already Acting Bubblicious Again?