Tuesday's Midday Movers: 3 Stories Driving Markets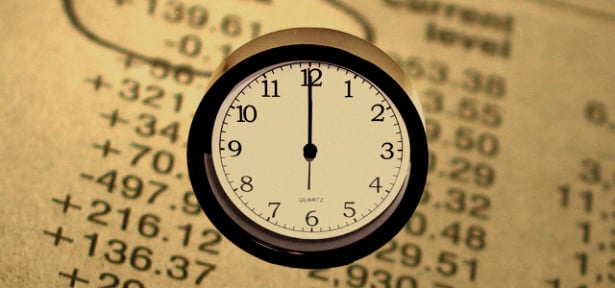 The major U.S. markets were rising significantly following the Labor Day weekend. As of noon:
DIJA:

+0.11%

to 14,826.93
S&P 500:

+

0.43%

to 1,639.93
NASDAQ:

+0.70%

to 3,615.09
Gold:

+1.74%

to 79.38
Oil:

+0.31%

to 25.55
U.S. 10-Year:

-0.07%

to 27.49
Here are three stories helping shape the market Tuesday afternoon.
1. Despite Modest Recovery, Manufacturing Employment Is Struggling: The Manufacturing Report on Business, compiled by the Institute for Supply Management, showed a modest improvement in manufacturing conditions in the United States in August.
The overall Purchasing Managers' Index increased from 55.4 to 55.7, indicating expansion of manufacturing activity at a faster rate than in July. The gain was led by a substantial increase in the new orders component, from 58.3 to 63.2, and a change in direction for the prices component, which increased from 49 to 54… (Read more.)
2. Home Prices Continue to Surge Higher, But Will It Last? With the help of historically low mortgage rates and inventory levels, the real estate market continues to post impressive price gains.
In July, home prices across the nation increased on a year-over-year basis for the 17th consecutive month. According to CoreLogic, a leading property information and analytics provider, home prices jumped 12.4 percent in July from a year earlier. Compared to June, CoreLogic's home price index gained 1.8 percent in July. Excluding distressed sales, home prices increased by 11.4 percent from last year, and they are expected to post another double-digit gain in August… (Read more.)
3. OECD: Eurozone Growth Is Looking Up, But Developing Countries Fall Behind: A report released by the Organization for Economic Cooperation and Development indicates that forecasts for economic growth are looking up for many developed countries, Reuters reports.
The numbers remain strong for Japan and Britain, both on track for 2013 growth rates of around 1.5 percent, while the United States decreased slightly to a projection of 1.5 percent, as well. The forecast jumped from previous estimates for France and Germany, now predicted to come in with growth rates of 0.3 and 0.7 percent, respectively. While this is good news for the euro zone, as two of its leading economies are slated to turn around, many of the debt-laden southern countries, including Italy, are still forecast to contract in 2013… (Read more.)