Tuesday's Midday Movers: 3 Stories Driving Markets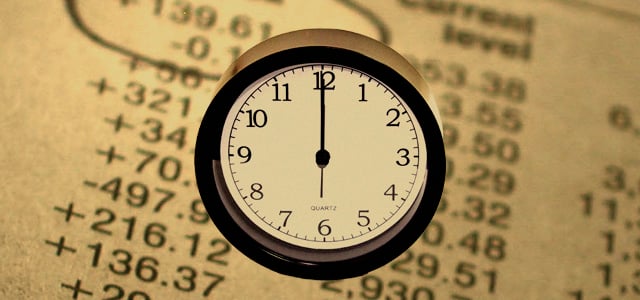 The major markets were posting gains again Tuesday, starting off a new earnings season strong. As of noon:
DIJA:

+0.45%

to 15293.31
S&P 500:

0.63%

to 1650.82
NASDAQ:

+0.44%

to 3500.14
Gold:

+1.55%

to 62.08
Oil:

+0.58%

to 24.08
U.S. 10-Year:

+8.56%

to 27.15
Here are three stories helping shape the markets Tuesday afternoon.
1. Former Biden Adviser Says Budget Cuts Drag on Growth: While Economix blog contributor Casey B. Mulligan wrote last week about how the Patient Protection and Affordable Care Act was going to fundamentally alter the labor environment in the United States, this week's writer, Jared Bernstein, Vice President Joe Biden's former chief economist, explores what he thinks about policymaking in facilitating effective recoveries both at home and abroad.
In discussing the U.S., Bernstein cites the recent sequester as an example of failed policymaking that is hindering domestic growth… (Read more.)
2. Global Economy Shifts as China Falters and Japan, U.S. Rebound: The global economic landscape is changing as China starts to slip and the U.S. and Japan gather momentum; Europe, Brazil, and Russia are staggering, as well. While Europe is beset by weak political will hampering its countries' needs to become more competitive, Brazil is beset with protests over weak services and high taxes. At the end of last month, Russian President Vladimir Putin said that he would binge on infrastructure spending in order to grow the economy that has suffered its worst growth rates since 2008-2009… (Read more.)
3. The Economy According to the White House is Good, but Not Great: As prescribed by Section 1106 of the United States Code, the White House Office of Management and Budget submitted its Mid-Session Review to Congress this week. The MSR is an update on the administration's estimates for government outlays and receipts, and right now is laser-focused on the deficit and ongoing economic recovery.
For some context, most observers don't expect Congress to pass President Barack Obama's budget this year. Republicans and Democrats are miles apart on both spending and taxes, and the 113th Congress is on track to be the least productive ever in the wake of the sequestration fiasco. Budget reform, while necessary, seems unlikely… (Read more.)
Don't Miss: Former Biden Advisor: Budget Cuts Drag on Growth.