TV Wars: Gloves Come Off for Time Warner and CBS Executives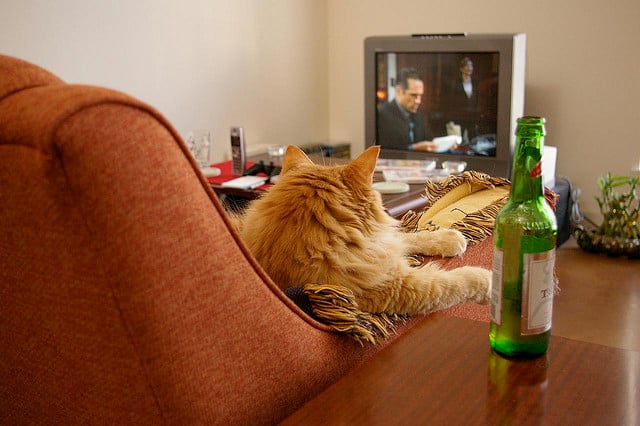 Unfortunately for television watchers facing the consequences of a bitter feud between Time Warner Cable (NYSE:TWC) and CBS Corp. (NYSE:CBS), the two companies don't appear to be ready to shake hands anytime soon. In fact, it appears as though the dispute is just heating up.
In language that was uncharacteristically scathing for CBS's chief executive, CNBC highlighted Les Moonves's response to Time Warner CEO Glenn Britt's latest letter, making bold statements that began: "First, after reviewing your letter, we have concluded that there is not a sincere or helpful proposal in it. It is, rather, a well-wrought distraction. Let me remind you, Glenn, that you have in your possession more than 100 pages of our actual proposal, with economics, terms and rights agreements contained for CBS, Showtime and all the content vehicles under discussion. You had them well before you dropped our programming from your service."
Moonves continued to disparage Britt and Time Warner's "groundbreaking" proposals, saying, "We view your so-called proposal, then, as nothing more than an attempt to muddy the water and confuse the public discussion."
It then seems safe to assume that victims of the Time Warner-CBS standoff will remain in the dark a little longer. Unlucky TV viewers have been blocked from some of their favorite shows and sports telecasts since Friday, when the cable company pulled the plug on its CBS service.
Time Warner and the broadcast network have all but come to blows over the rising cost of retransmission fees — the fees pay-TV providers pay media companies to broadcast their programming — and CBS's response to Time Warner's rising demands demonstrates that networks are no longer as willing to pay the fee that media companies demand.
In the case of CBS and Time Warner, CBS has asked for an increase from about $1 per subscriber to about $2. The cable company has not only refuted the cost but also warned that the higher price would have to be passed on to customers, according to what analysts told CNBC. This comes at a time when cable companies are already upping their prices, so if companies like CBS and Time Warner aren't careful, they could drive consumers to cheaper online streaming options.
That could be why CBS's Britt sent a personal letter to Moonves, hoping that his latest proposal would help end the dispute between the two sides that has resulted in millions of disgruntled consumers. But Moonves's response to the letter elucidates the fact that CBS executive's gesture may have hurt more than helped, as Mooves harshly urges Brit to reconsider his offer and recognize its holes.
Thus, the blackout continues on into its fourth day, having already drawn criticism by those affected in addition to high-profile government officials and lawmakers like New York City mayoral candidate and current City Comptroller John Liu, who recently slammed bost companies for showing "near total disrespect" for cable subscribers, and encouraged them not to abuse New Yorkers and view them as "pawns" in their negotiations, CNBC reports.
Investing Insights: Is CBS Stock a Buy?