Twitter to Make IPO Public This Week, BP Begins Trial: Morning Buzzers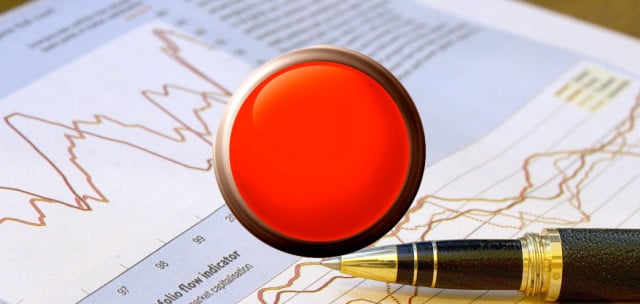 U.S. stock futures fell Monday morning under concern that the government will be forced to shut down if lawmakers can't agree on the federal budget and, specifically, the Affordable Care Act. U.S. lawmakers have until midnight to come to some sort of agreement on emergency legislation or 800,000 federal employees will be placed on temporary unpaid leave as of Tuesday, which starts the 2014 fiscal year. Economists estimate that a government shutdown could dampen growth in the fourth quarter by up to 1.4 percent.
Futures at 8:30 a.m.: DJIA: -0.96%, S&P 500: -0.99%, NASDAQ: -0.98%.
Here's your cheat sheet to what's buzzing Monday morning.
BP (NYSE:BP) is due to begin the second phase of its trial regarding the 2010 Deepwater Horizon oil spill in the Gulf of Mexico. BP could be facing fines between $2.7 billion and $18 billion depending on how much oil is determined to have leaked from the spill and whether the company is found guilty of gross negligence. According to a report from The New York Times, the government is accusing BP of dumping 4.2 million barrels of oil into the Gulf over 87 days, but BP will argue it was only about 2.45 million barrels. This phase of the trial will also scrutinize whether BP was properly prepared for the spill and whether the company acted quickly enough after the explosion that caused it.
Siemens (NYSE:SI) announced it will cut 7,500 jobs in the next fiscal year as the company undergoes restructuring to increase profitability and catch up to rival General Electric (NYSE:GE). CEO Joe Kaeser has said Siemens will cut 15,000 positions in total as a part of the reorganization, Bloomberg reports. Kaeser is working to regain investor confidence in the company after losses caused by his predecessor Peter Loescher, who lost his position after an announcement earlier this summer that Siemens would not reach its goal to make a profit equal to 12 percent of sales next year.
Twitter's IPO filing will become public in the next few days, Quartz reported, but the highly anticipated initial public offering could be delayed by the impending government shutdown over the budget. Twitter announced that it made a confidential filing earlier this month, and after the filing is made public, the company can begin trading within 21 days according to U.S. regulations. Some have speculated that the company's goal is to begin trading by Thanksgiving, but the government shutdown could delay those plans. For now, it's also unsure whether the Nasdaq or the New York Stock Exchange will land the company.
Boeing (NYSE:BA) is facing more concerns over its 787 Dreamliner. Polish airline LOT was forced to land a 787 in Iceland on Sunday because of an "air identification system fault," Reuters reports. LOT has faced several difficulties with its Boeing 787s, including two flights that were delayed last week when it was found that the craft lacked gas filters. Norwegian airline Norwegian Air Shuttle also took one of its Dreamliners out of service over the weekend and has asked Boeing to repair the craft after it suffered repeated breakdowns. LOT is demanding compensation from Boeing over losses caused by the 787′s mechanical issues.
Follow Jacqueline on Twitter @Jacqui_WSCS
Don't Miss: Is Citigroup the Next Target for Regulators?