Twitter Tweets IPO Announcement, Verizon's Huge Bond Sale: Morning Buzzers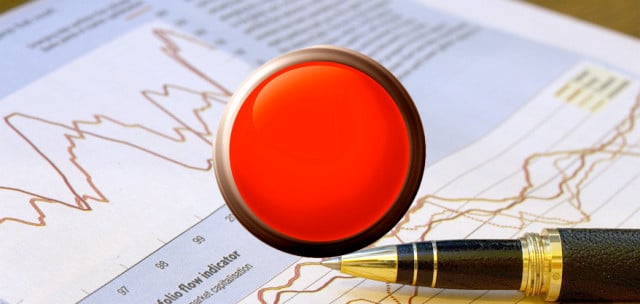 U.S. stock futures remained steady this morning on data that retail sales rose less than expected in August. The Commerce Department report showed that retail sales only increased 0.2 percent where analysts had forecasted a growth of 0.5 percent. Investors are weighing economic data for signs of whether the Federal Reserve will determine to begin curbing stimulus during the central bank's meetings next week.
Futures at 8:30 a.m.: DJIA: +0.09% S&P 500: 0.00% NASDAQ: +0.07%
Here's your cheat sheet to what's buzzing this morning:
Twitter has filed for an IPO, the social networking site revealed via tweet on Thursday. According to the Wall Street Journal, Twitter's filing was kept private, so it's not certain if the company is profitable or how fast it's growing. The site has 200 million users and helped invent a new style of online communication, and now it will have to prove itself against Internet giants like Facebook (NASDAQ:FB) and Google (NASDAQ:GOOG). Sources who spoke to Gigoam said that the company is valued at around $14 billion.
Verizon Communications (NYSE:VZ) sold a record-breaking $49 billion in bonds on Wednesday and a quarter of that amount, or $13 billion, was reportedly scooped up by Pacific Investment Management Co. and Blackrock Inc. (NYSE:BLK), the Wall Street Journal reported on Thursday. Those large purchases helped Verizon sell all the bonds it needs to finance its $130 billion buyout of Vodafone (NASDAQ:VOD) from Verizon Wireless all at once, rather than in chunks as Verizon had planned.
JPMorgan Chase (NYSE:JPM) is planning to spend another $4 billion on its risk and compliance issues as the company remains under a number of investigations, the Wall Street Journal reports. The company also plans to hire 5,000 people to bulk up its risk-control staff. The bank plans to spend $1.5 billion on better managing risk and making sure its complying with regulations, while the remaining $2.5 billion will go towards legal fees. "Fixing our control issues is job No. 1," Chief Executive Officer Jamie Dimon said in an interview.
Clear Channel Communications (NYSE:CCO) has agreed to pay Time Warner Inc.'s (NYSE:TWX) record company Warner Music Group royalties for songs played on the radio. Warner performers, such as Green Day and CeeLo Green, as well as the record label will now both be paid when Clear Channel's stations play their songs. In exchange for paying royalties on songs played through Clear Channel's broadcast radio stations, Clear Channel will receive a cheaper royalty rate from Warner for songs played via its online streaming radio service iHeartRadio.
Follow Jacqueline on Twitter @Jacqui_WSCS
Don't Miss: Eurostat: Industrial Output Declines Sharply in the Eurozone.