Twitter Unveils IPO Plans, Facebook Puts Ads on Instagram: Morning Buzzers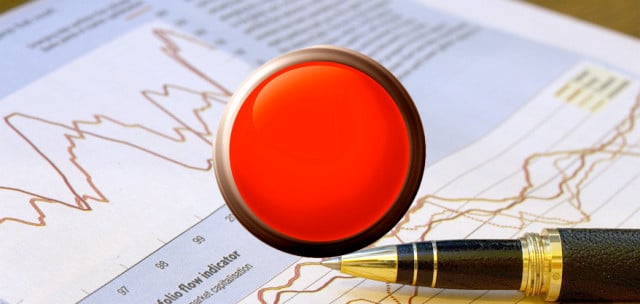 U.S. stock futures rose on the fourth day of the government shutdown as investors wait to hear if there's been progress in the talks to end the partial shutdown that has placed 800,000 federal employees on unpaid leave and closed some services. The payrolls report will not be released by the Labor Department today because of the shutdown.
Futures at 8:30 a.m.: DJIA: +0.17% S&P 500: +0.26% NASDAQ: +0.24%
Here's your cheat sheet to what's buzzing this morning:
Twitter revealed its previously secret IPO plans on Thursday night, saying it plans to raise $1 billion in the public offering, according to the Wall Street Journal. Twitter said its ticker would be TWTR, but it didn't reveal which exchange the stock would trade on. Investors got their first glance at Twitter's finances after the filing was made public. The site still has some big challenges ahead of it, as data showed that user growth is slowing down and the price of ads is falling.
Facebook (NASDAQ:FB) will now start using advertising on Instagram in the company's first attempt to monetize its biggest acquisition. "In the next couple months, you may begin seeing an occasional ad in your Instagram feed if you're in the United States," Facebook said in a blog post. Facebook will try not to drive away Instagram users by "delivering a small number of beautiful, high-quality photos and videos from a handful of brands that are already great members of the Instagram community," but as would be expected, many Instagram fans weren't happy about the news.
Samsung Electronics (SSNLF.PK) issued its guidance for the third quarter, and the company is expecting a record-breaking profit. Samsung said it expects to post an operating profit of between $9.2 billion and $9.6 billion for the quarter that ended on September 30, according to the Wall Street Journal. But Samsung is still feeling the pressure from an oversaturated smartphone market which is likely to limit the growth of the world's biggest smartphone maker in the near future.
JPMorgan Chase (NYSE:JPM) CEO Jamie Dimon is stepping down from his post as Chairman of the bank's deposit and consumer banking businesses upon advice from his lawyers. Dimon gave up the role because of a new company policy that prevents JPMorgan's Chairman from being chairman of any of the bank's subsidiaries, according to Reuters. JPMorgan director William Wheldon will take the position.
Follow Jacqueline on Twitter @Jacqui_WSCS
Don't Miss: 5 Vital Steps to Protect Your Finances from Government Shutdowns.