Twitter's Big Day, Lenovo Is Beating the PC Slump: Morning Buzzers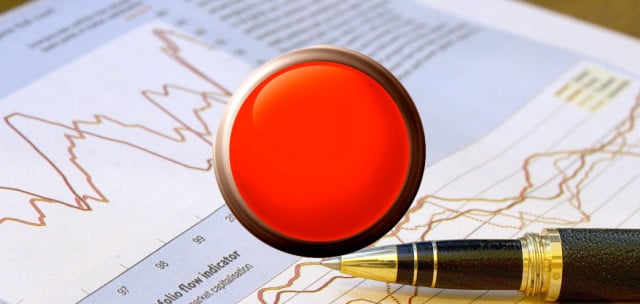 U.S. stock futures rose on Thursday morning after the Dow closed at a record yesterday. A report from the Commerce Department released this morning showed that the economy grew faster than had been expected during the third quarter. Gross domestic product rose at a 2.8 percent annualized rate during the quarter, a figure boosted by a large increase in inventories.
Futures at 8:30 a.m.: DJIA: +0.52% S&P 500: +0.39% NASDAQ: +0.24%
Here's your cheat sheet to what's buzzing this morning:
Twitter (NYSE:TWTR) is due to start trading on the NYSE today after raising its IPO price yet again to $26. Twitter is set to make $1.8 billion through selling 70 million shares in the offering. The $26 price values Twitter at $14.2 billion. CNN cautioned that individual investors will likely end up paying much more per share if they choose to buy today, as the stock will likely move well above its offering price once trading begins. It's also important to keep in mind that Twitter, which makes money through selling ads, is not yet profitable.
Siemens (NYSE:SI) reported earnings results this morning that showed losses, although those losses were less than analysts had been expecting. Siemens also announced a $5.4 billion share buyback that CEO Joe Kaeser believes will help make the European engineering company more profitable. Income from continuing operations dropped 13 percent to 1.08 billion euros and revenue fell 1.3 percent to 21.2 billion euros. Siemens raised its forecasts for the fiscal year, as Kaeser plans to raise the company's profit margin to 10 percent of sales next year.
Lenovo (LNVGF.PK), the world's largest PC maker, is somehow managing to beat the PC slump. Lenovo reported earnings that showed a 36 percent increase in profit while many computer companies are hurting due to the shift to mobile technology. The Wall Street Journal said that Lenovo's efforts in smartphones and laptop/tablet hybrids helped it stay active in mobile, while increased margins in its China PC business helped rake in more cash. Lenovo over took Hewlett-Packard Co. (NYSE:HPQ) as the world's largest maker of PCs earlier this year.
Toll Brothers (NYSE:TOL) is purchasing the home building business Shapell Industries Inc. in a move that will give the luxury home builder more business in the lucrative markets of California. The $1.6 billion cash deal will give Toll Brothers Shapell's land portfolio of 5,200 home sites in the San Francisco Bay Area, metro Los Angeles, Orange County, and Carlsbad, Toll Brothers said in an announcement seen by Reuters.
Follow Jacqueline on Twitter @Jacqui_WSCS
Don't Miss: The Complete Story of Twitter, the IPO.