Twitter's New Valuation: Billions, Baby, Billions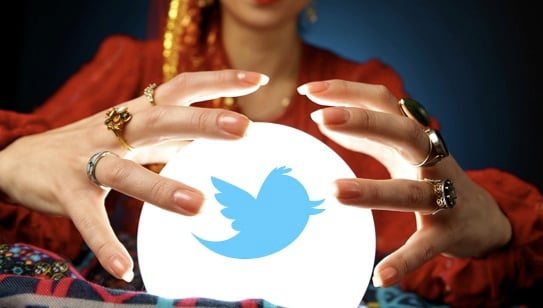 Twitter is worth $10 billion. At least that is what GSV Capital Corp. (NASDAQ:GSVC) figured in a May 8 filing. Twitter is expected to eventually offer an IPO.  The previous valuation of Twitter was almost $9 billion when BlackRock Inc. (NYSE:BLK) purchased shares from employees in January of this year.
GSV Capital disclosed that it owns 1.9 million Twitter shares and values them at $35.2 million. With a fully diluted share count of nearly 530 million, according to Bloomberg, Twitter has an estimated value of around $9.8 billion. A spokesman for Twitter declined to comment.
Twitter could potentially do a billion dollars in revenue next year, according to Eric Jackson of Ironfire Capital. Yahoo! Finance reported Jackson saying "The chatter is that (Twitter) is going to do $600 million in revenue this year and a billion in revenue next year." How much will the revenue multiplier be for Twitter's valuation when it goes public? A valuation of 15 to 20 times the company's revenue is possible. The high-end revenue multiplier — if Twitter can manage a billion dollars in revenue in 2014 — would give Twitter a valuation of $20 billion…
Twitter was founded in 2006 and quickly turned itself into a social media giant through its text messaging like functionality. "Tweets" — the messages sent through Twitter — are limited to 140 characters. The platform is very mobile friendly and the Twitter app is nearly ubiquitous on smartphones. It is almost surprising that Twitter has not yet announced an IPO though Facebook's (NASDAQ:FB) IPO problems may have led the company to think long and hard about the process.

Recently, Twitter has focused on expanding internationally and increasing advertisement revenue. The service recently started allowing anyone in the U.S. to advertise in the form of "Promoted" tweets. A roll-out of the same offering is occurring overseas as well. Previously, companies and individuals had to be invited by Twitter to advertise through the platform. The change in direction brings the self-serve Twitter Ads system with its analytics to the masses. More companies advertising through Twitter will help drive up the prices to buy space in the form of a Promoted Tweet.
Don't Miss: What Does Facebook Want With Maps?