U.K. – Despite July Budget Shortfall, Growth Is Close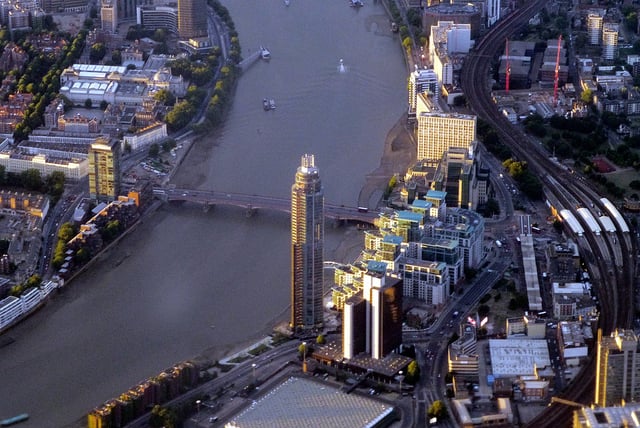 Austerity took a minor step backwards in the United Kingdom in July. What is usually a time of surplus and abundance from government tax collection turned into a budget deficit, which surprised onlookers.
The U.K. has been recovering faster than expected this year, posting some solid gains in service sector growth as well as a recovering housing market. Indeed,  many onlookers have predicted their growth will outpace what was previously thought heading into 2014. Yet the government's finances came up a bit short, though not a tragic amount. The British government was short 62 million pounds after it was all said and done.
Rob Wood, an economist at Berenberg Bank in London, told Bloomberg that the U.K. is not too far away from being okay. "With a pinch of luck and a dash of growth, the U.K. fiscal position should start to look a bit better over the next few quarters. A return to growth from stagnation is welcome and we are optimistic that it will kick-start a more sustainable expansion that should, along with austerity measures, gradually put the government's finances on a firmer footing," he said.
Austerity has been the name of the game for chancellor George Osborne, whose measures have attracted a fair amount of criticism at times. But as the U.K.'s outlook improves along with its public bookkeeping, he may have the last laugh with a robust recovery close at hand.
There is work left to be done, though. Business conditions, trade, and wages are all areas where the U.K. can afford to improve — especially for the sake of young people, whose unemployment numbers have gone up even as the U.K. finds gradual growth.
In June, Osborne tackled the budget as harshly as ever, implementing wide-ranging cuts totaling 11.5 billion pounds to help the government's fiscal trajectory become more sustainable. However, Osborne has not been insulated from pressures to get the government involved in the growth picture. As a part of his austerity cuts, the chancellor implemented a 300 billion pound infrastructure investment project over the next 10 years, no doubt a pretty penny in the British budget.
Some economic data is looking good for the scrutinized Osborne, as unemployment is expected to drop to 7.5 percent from 7.8 percent going into next year and Britain's growth rate is expected to hit 1.2 percent as well, double what was predicted by the chancellor in March.
Despite the budget deficit in July, tax receipts picked up, and the Treasury is still cautiously optimistic, summarizing the situation as such. "Strong tax receipts in July confirm that the economy is moving from rescue to recovery. There is still a long way to go as the U.K. recovers from the biggest economic crisis in living memory, and the government is sticking to the economic plan."
Don't Miss: A Not-So-Hidden Cost of Sequestration: Childhood Education.