U.K. Government Pushes RBS to Downsize: 30,000 Jobs on the Line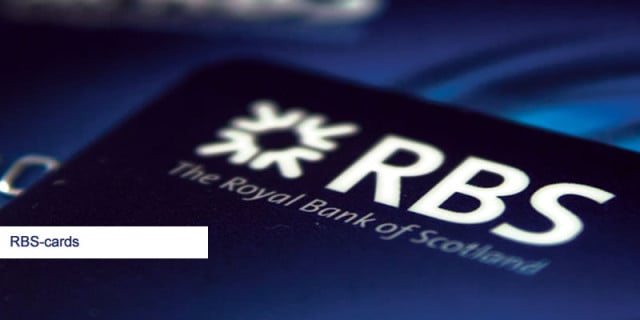 The story of Royal Bank of Scotland Group (NYSE:RBS) is now one of downsizing — or rightsizing, depending on whom you ask. An unnamed source familiar with the situation told Reuters on Friday that the bank could be laying off up to 30,000 people as it scales back its investment banking and international operations. The move appears to be the result of pressure from British politicians who want RBS, one of the largest banks in the world, to simplify its business and focus on lending to U.K. businesses and individuals.
Like much of the global financial sector, RBS ran aground during the late-2000s financial crisis. Before the crisis, RBS briefly claimed the title of largest bank in the world, but the achievement foreshadowed its near collapse. According to the U.K. Financial Services Authority, RBS failed in October 2008. And just as the United States government propped up the financial sector with billions in cash infusions, so, too, did the British government prop up its financial sector. Her Majesty's Treasury would end up owning an 81 percent stake in RBS via a 45.5-billion-pound injection — alongside stakes in other major U.K. banks such as Lloyds Banking Group (NYSE:LYG) — and has used its position to effect deep changes in the financial industry.
One of those changes has been a downsizing initiative, which is where the expected job losses come in, and these cuts go beyond simply trimming the fat. RBS employs approximately 120,000 people, so losing the full 30,000 would reduce the bank's workforce by about a quarter. RBS has already reduced its workforce by about a quarter since the beginning of the financial crisis.
With RBS stock on the New York Stock Exchange up about 1.4 percent on Friday morning, investors seem to be taking the proposed cuts in stride. While downsizing investment banking and international operations does reduce the bank's footprint, it seems like investors are broadly on the same page as the U.K. government: a leaner, simpler RBS will be better for everyone.
Perhaps more significant than scaling back its investment banking and international operations was last quarter's announcement of the formation of a "bad bank" within RBS. This internal bad bank is designed to facilitate the removal of bad assets, which, for the time being, means taking sizable losses. The bank revealed in its third-quarter release that it will be taking an impairment charge of between 4 billion pounds and 4.5 billion pounds, news that helped catalyze a selloff in the market but should help the bank in the long term. RBS's chief concern right now is cleaning the skeletons out of its closet.
More from Wall St. Cheat Sheet: