U.S. Call on Germany: Less Exports and More Eurozone Support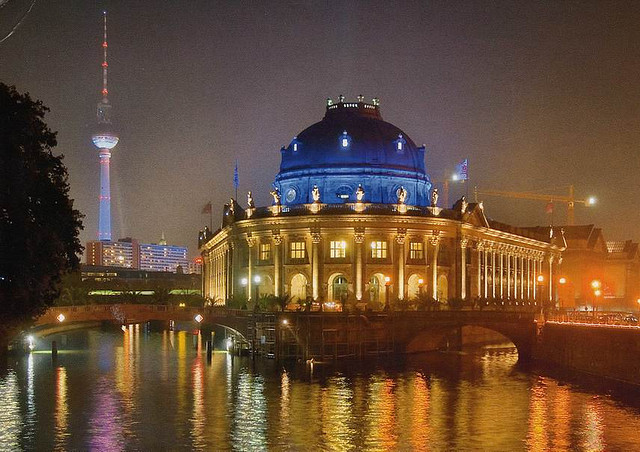 Germany has been a stronger economic power than many of its fellows in the struggling eurozone — but that hasn't stopped Jacob Lew, the U.S. Treasury Secretary, from criticizing its trade policies, saying that Germany is putting too much emphasis on exports. Lew urged Germany to focus more on upping domestic demand as well.
"Getting the balance right is very important. More domestic demand and investment would be a good thing," said Lew in a news conference with the German Finance Minister, Wolfgang Schauble, according to the Wall Street Journal. Schauble voiced disagreement to Secretary Lew's statement, noting that the economy in Germany depends on domestic demand, pointing to the existence of Germany's account surplus and noting that it alone has such a surplus in the eurozone.
This isn't the first time that U.S. voices have been hard on German export policies, insisting in the past that the eurozone's growth is threatened by the focus on exports rather than making Berlin a center for domestic demand. In October the U.S. Treasury even published a report on the euro, saying that Germany was hurting its fellow eurozone countries and in that way, the rest of the international global economy with its weak consumption — according to the Wall Street Journal.
Germany disagreed, insisting that the high export numbers were a result of well made goods that were in high demand. It has been said that Germany is hesitant to aid its surrounding countries, preferring to focus economic efforts inward despite low inflation in the eurozone.
"There's a lot of work to do so that Germany will remain strong in the future as well," said Germany's Chancellor, Angela Merkel. "What's especially important for me is that we put our finances in order for future generations and that we're successful with the energy transformation," she said.
More From Wall St. Cheat Sheet: