U.S.-China Talks: Who Wants to Gain What?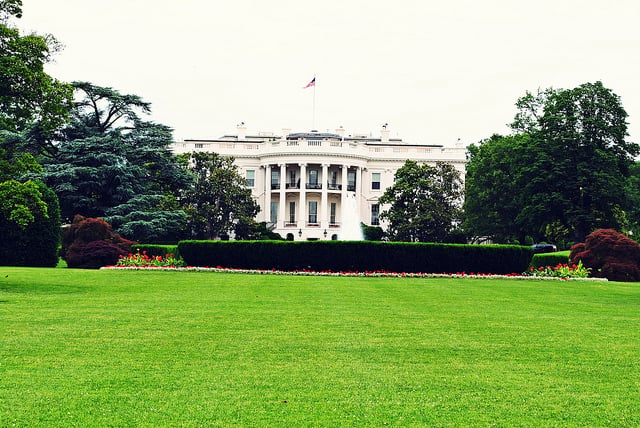 China and the U.S. are set to begin talks in Washington on Wednesday at a two-day conference intended to address varying economic issues, though of chief concern to the U.S. is the trade deficit that exists between it and China.
Present at the talks will be Secretary of State John Kerry, Treasury Secretary Jacob Lew, and their counterparts, Vice Premier Wang Yang and State Councilor Yang Jiechi.
The U.S.-China Strategic and Economic Dialogue could be somewhat tense: the U.S. has previously wanted to deal with the issue of spying and theft related to intellectual property, while leaks coming from former National Security Agency contractor Eric Snowden have revealed that Washington has been hacking into Chinese computers in Hong Kong and elsewhere since 2009. This makes concerns expressed by the White House significantly weaker than they might have been, though the U.S. will attempt to differentiate security concerns from trade secrets.
The flow of goods between the two countries will be a chief topic of discussion this week, as the trade deficit between the U.S. and China favors the eastern country quite heavy — the difference in 2012 is in the neighborhood of $315.1 billion.
U.S. businesses want greater access to heavily regulated Chinese markets, according to John Frisbie, president of the U.S.-China Business Council. Speaking in an interview with Bloomberg television, he said that cloud computing and agriculture remain highly inaccessible to American firms.
The problem doesn't flow just one way, though, Vice Premier Yang wrote in an op-ed for The Wall Street Journal. Touching on the apparent hypocrisy, Yang said: "Some Chinese wonder why their country's corporate investments in America have suffered setbacks time and again, even as the U.S. is actively trying to expand employment. Why should the U.S. keep talking about its trade imbalance with China while refusing to lift controls on high-tech exports to China?"
The complaint could in part be a reference to licensing requirements the U.S. government has on high-tech products going to China. The requirements are intended to prevent products from being militarized by the Chinese government or other recipients of the technology.
China faces its own criticism on the government control front as many in the U.S. tire of a constantly weak yuan. The alleged efforts of Beijing to devalue its currency and bolster the country's exports puts American companies at a disadvantage in trading, since the cheaper yuan facilitates more consumption of Chinese products in America. The yuan has risen recently to 6.1326 per dollar, perhaps bolstering China's defense of its currency practices.
While weaker growth in China may give the U.S. some kind of negotiating edge, the Chinese government has accepted a reduction in economic expansion as a part of its societal maturation. Without substantial decline, the government isn't apt to take action and correct the slowdown. President Xi Jinping asking the global community to look at other variables in China, including environmental improvements, welfare, and social development.
Don't Miss: Are Higher Interest Rates Destroying the Housing Recovery?