U.S. Consumers Are Keeping Their Wallets Closed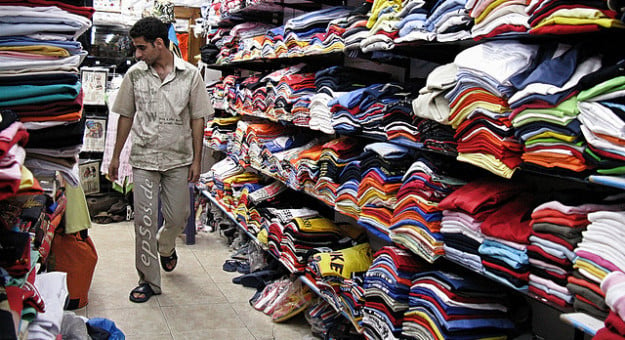 "We're going to see a more subdued spending mood from consumers, but what counts is that we're on track to have a better holiday sales season than last year," said Michael Niemira, vice president of research and chief economist for the International Council of Shopping Centers.
Despite recent warnings that limited jobs gains have not been significant enough to sustain higher level of spending for most Americans, the firm forecast that Americans may shop slightly more during the important November through December holiday season, with revenue expected to increase 3.4 percent. Last year, that figure rose just 3 percent. This prediction is especially important for the beleaguered retail sector, and the economy as a whole, especially since the second largest shopping season of the year — the back-to-school period — saw weak sales.
For the past four months, the American consumer has been the focal point of analysis. The United States is now four years into the economic recovery, but most evidence suggests that Americans are still keeping their wallets closed. "Nothing looms larger than the health of the consumer in a second-half pickup," economists at Citigroup wrote in the middle of August. Many economists had expected that consumer spending would strengthen in the second half of this year as the effects of the January payroll tax increase wore off. But for now, consumption is still "limited by really sluggish income growth and no desire on the consumers' part to borrow," BNP Paribas economist Yelena Shulyatyeva told the Wall Street Journal.
The average American family not only makes less than it did before the recession, but it makes less than it did in 1989, according the Department of Commerce's Census Bureau. This lost generation of economic gains has kept middle-income and lower-income individuals and households from saving. Even worse for the economy, stagnating incomes mean Americans are more likely to keep discretionary spending to their immediate needs.
Consumer spending accounts for approximately 70 percent of gross domestic product and because government and business spending have remained weak, the economy is depending even more on household spending to fuel growth. "It's hard to get to a significant pickup in growth without the consumer playing a significant role in that," according to Jim Baird, chief investment officer at Plante Moran Financial Advisors.
With warnings of poor economic growth for the July through September quarter and the political disarray in Washington D.C., consumer confidence has slid for two consecutive months after reaching a six-month high of 85.1 in July. In the month of September, Americans grew more pessimistic about the economy and their own finances, according to the University of Michigan's final reading of consumer sentiment.
Some economists predict the economy grew at an anemic 1.7 percent through the third quarter, while Paul Ashworth, chief United States economist at Capital Economics, maintains that gross domestic product expanded at an annual rate of between 2 percent and 2.5 percent.
There are signs that consumers may be better positioned to increase spending in the next several months as the number of Americans seeking unemployment benefits has dropped to its lowest level in six years, meaning companies have ended the long cycle of elevated layoffs that characterized the 2007 to 2009 recession. That fact has led some economists to forecast that employers expanded their payrolls by 200,000 jobs in September, which would represent the greatest number of additions since February. An increase in payroll additions, plus August's 0.4 percent increase in incomes, the largest gain since February, would put consumers in a better position to increase their outlays.
Still, snapshots of United States retail sales for the month of September have indicated that even though American consumers are spending, they are still keeping purchases limited to immediate necessities. Due to the lingering economic uncertainty, measures of retail sales compiled by the International Council of Shopping Centers in conjunction with Goldman Sachs and Johnson's Redbook have show sales in September to be volatile, yet generally soft.
In the first week of September, sales bounced back after softness in late August. But, for the next several weeks, the ICSC-Goldman Sachs same-store sales index reported a weekly declines. Last week, same-store sales at chains recovered slightly, expanding 0.2 percent, week over week, after contracting at a 1.0 percent rate in the previous week. The index's year-over-year reading also continued to strengthen, increasing 2.1 percent after last week's slower expansion of 1.6 percent. However, the four-week moving average only increased a tenth of percentage point to 2.3 percent, indicating the sales trend has changed little from the end of August.
Johnson Redbook index showed comparatively stronger results. However, the index's results have been volatile in recent weeks. The 3.8 percent rate of growth recorded for the past week compares with the previous week's reading of 3.6 percent. But Redbook's September-to-August comparison contracted by 0.4 percent as it did in the previous week.
Follow Meghan on Twitter @MFoley_WSCS
Don't Miss: Government Shutdown: Nobody Wanted It, But Here We Are Anyway.