Successful leaders are strong and decisive. So, when a president is diagnosed with a disability, it's easy to see why they hide it. But the U.S. has elected many presidents with chronic health issues. Some world leaders have secret ailments, too. Whether people know about it is a different story.
Here are 15 presidents and leaders who concealed their health problems. Woodrow Wilson even managed to hide a shocking physical handicap (page 10).
1. Ronald Reagan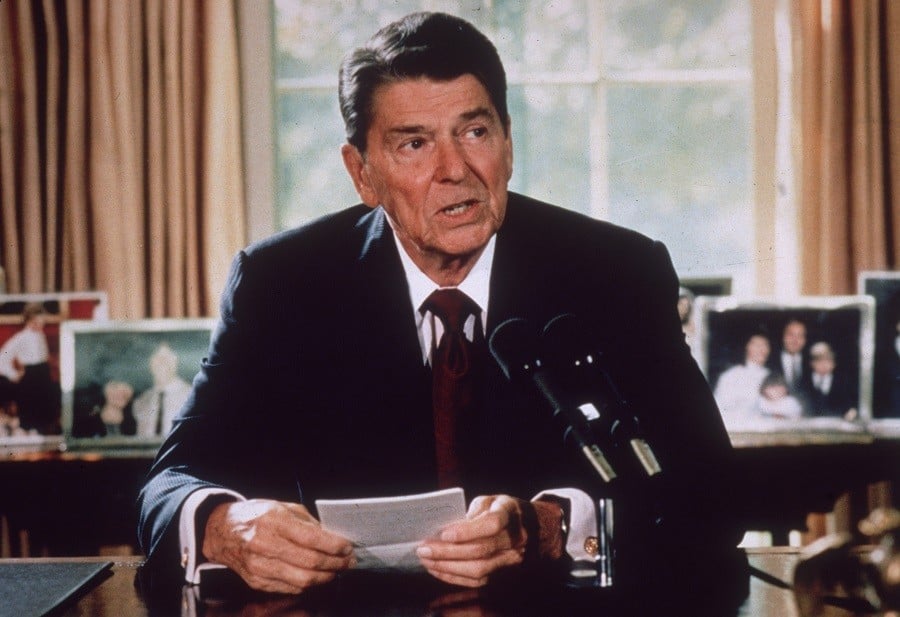 The nation was concerned when the White House announced Ronald Reagan would begin wearing a hearing aid in public. But what they didn't know was that he'd been struggling with high-pitch frequencies for decades after someone fired a pistol too close to his ear on a movie set years earlier.
In addition, the 40th president suffered from severe myopia (nearsightedness) but chose not to correct it so he wouldn't have to wear glasses. Instead, he wore a contact lens in just one eye to observe audience reactions during speeches and read notes with the other eye.
Next: This man couldn't spell at all!