U.S. to Announce JPMorgan Settlement, Home Depot Beats the Street: Morning Buzzers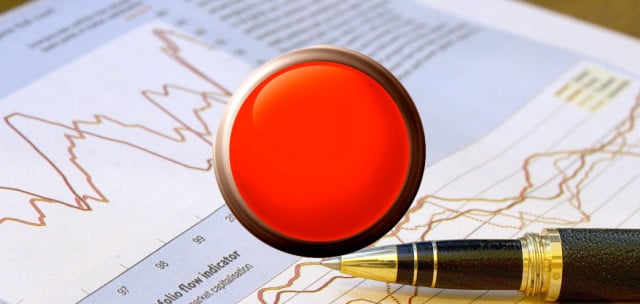 U.S. stock futures remained steady on Tuesday morning after the Dow hit a record during trading on Monday. Investors are waiting on economic data on retail sales to be released by the Commerce Department and a report on consumer prices from the Labor Department, both of which are due out tomorrow. In addition, the Federal Reserve will release the minutes of its October meeting tomorrow, at which point more will be known about the Fed's reasons behind continuing with its $85 billion a month bond purchases.
Futures at 8:30 a.m.: DJIA: +0.04%, S&P 500: -0.12%, Nasdaq: +0.01%.
Here's your cheat sheet to what's buzzing this morning.
JPMorgan Chase & Co. (NYSE:JPM) is reportedly very close to reaching a $13 billion settlement with the U.S. government that would settle all the civil federal investigations into the bank, as well as state investigations from New York and California, and a suit from the National Credit Union Administration. As a part of the record-breaking settlement, JPMorgan will have to hire a monitor to oversee the distribution of $4 billion in consumer relief, some of which will be put towards cutting down on the balance of mortgages in areas suffering from high foreclosure rates. The government is expected to announce the settlement with JPMorgan as soon as today, according to the New York Times.
Nokia Corp. (NYSE:NOK) shareholders are expected to approve the $4.7 billion acquisition of the company's smartphone unit by Microsoft Corp. (NASDAQ:MSFT) at a shareholder meeting today. Reuters reports that some shareholders are upset over the sale of a part of Nokia that's a Finnish icon, but the financial benefits Nokia will get from Microsoft will likely outweigh that concern. The deal is expected to close in the first quarter of 2014.
Home Depot (NYSE:HD) posted third-quarter earnings that beat analyst estimates and caused the company to raise its forecast. A boost in the housing market has made consumers confident enough to spend money on remodeling their homes, which led to increased spending at Home Depot, according to Bloomberg. Home Depot's revenue grew 7.4 percent to $19.5 billion. Net income rose 43 percent to $1.35 billion, up from $947 million a year ago.
Salesforce.com (NYSE:CRM) reported third-quarter results that came in slightly above estimates due to strong performance from the recently acquired email targeting firm ExactTarget, Reuters reports. Salesforce's revenue rose 36 percent to $1.08 billion and earnings came in at 9 cents a share. Salesforce shareholders were skeptical about the $2.5 billion acquisition of ExactTarget back in June, but in its earnings report Salesforce increased ExactTarget's yearly estimated revenue from $140 million to $180 million.
Follow Jacqueline on Twitter @Jacqui_WSCS
Don't Miss: JPMorgan Spends More Money to Close Old Wounds.