UBS Reaches Immunity Agreement With EU Authorities
UBS AG (NYSE:UBS): Current price $18.20
Citing informed persons, the Wall Street Journal reports that UBS has reached an immunity arrangement with European Union authorities that will guard the Swiss bank from additional penalties for alleged manipulation of key interest rates. Under the terms, UBS is being rewarded for cooperating with investigators and relinquishing information regarding other banks, according to the Journal.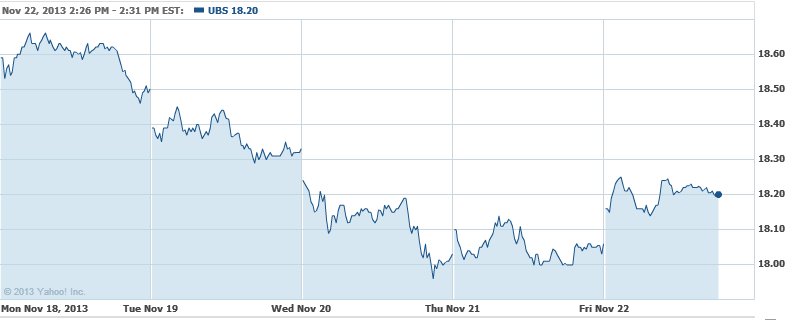 Morgan Stanley (NYSE:MS): Current price $31.20
Reckitt Benckiser Group has recruited Morgan Stanley to advise on its options for its pharmaceuticals division, said two sources having knowledge of the matter. In October, the British consumer goods form reported that it was examining options for the business, which sells a heroin addiction medicine and could bring more than $3.24billion in a sale, say analysts. All options, including a divestiture of the business, spinning it off, trading it or keeping it, are still on the table, according to the sources.

New York Mortgage Trust Inc. (NASDAQ:NYMT): Current price $6.80
On Friday, New York Mortgage Trust announced tits entry, via a wholly-owned subsidiary, into a master buyback agreement with a three-year term for the purpose of financing certain commercial mortgage-backed securities collateralized by multifamily mortgage loans that it owns. The firm received gross cash proceeds of roughly $56 million before deducting expenses connected with the transaction.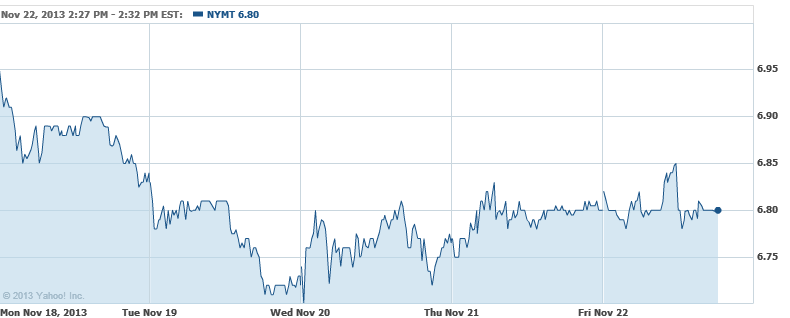 DFC Global Corp. (NASDAQ:DLLR): Current price $12.39
The diversified financial services company on Friday announced that it will not go forward with its previously-announced Senior Notes offering by its wholly-owned subsidiaries National Money Mart Co and Dollar Financial UK Holding PLC at this time, primarily because of current market conditions. As a result, the firm also announced that NMM is terminating its previously-announced cash tender offer for its outstanding 10.375-percent Senior Notes due 2016 (CUSIP Numbers 637004AC6 / 637004AA0).

Don't Miss: Google Adds HBO Go to Its Chromecast Playlist.