Uh Oh, Costco: You're Amazon's Next Target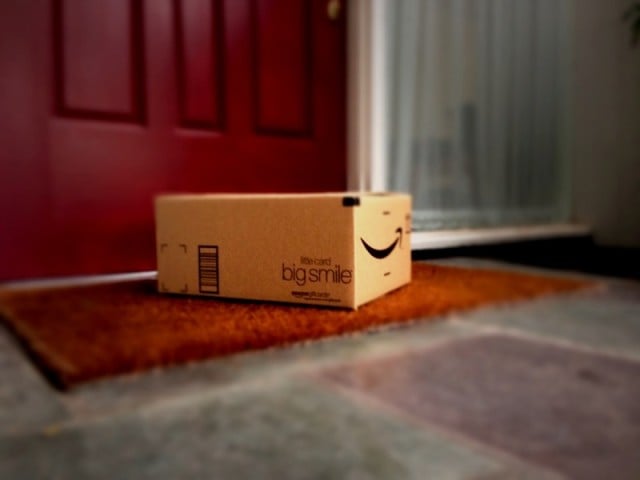 If you thought CEO Jeff Bezos and Amazon.com (NASDAQ:AMZN) had officially covered all the retail bases, you were wrong. The company found another opening — in consumer packaged goods. USA Today reported on Thursday that Amazon is set to launch a new business in 2014 called Pantry that packages consumer goods and sends them out to Amazon Prime members for a small shipping fee.
The consumer packaged goods market is now worth about $850 billion per year in the United States, and Amazon is not willing to let companies like Costco (NASDAQ:COST) and Sam's Club (NYSE:WMT) hog all the fun.
According to USA Today, Billy Hegeman will direct the new Amazon effort, and though the program hasn't yet been confirmed, many details are already available thanks to the publication's sources. Amazon plans to appeal to Amazon Prime members with Pantry because the premium membership already comes with a special shipping program. Pantry will allow shoppers to put items into their own set size boxes and then expect the packages on their doorsteps for a small fee.
The 2,0000 products Prime members are expected to be able to choose from range from cleaning supplies to canned goods to grocery items to paper products and more. Consumers typically find these items in grocery stores or warehouse club retailers like Costco, usually at a very palatable price, but with its new program, Amazon is encouraging shoppers to simply manage their purchases on the Web, and theoretically still score the best deals.
Amazon's new program reflects good news for the company, but not so much for retailers like Costco and Sam's Club, as these firms have enjoyed success due to the unique nature of their businesses. With Amazon joining the club, the dynamic has been changed.
USA Today reports that Pantry directly targets the consumer base places like Costco currently serve — higher-income households with children. Now that busy parents will soon have the opportunity to avoid crowds and make their purchases online, brick-and-mortar retailers could be in trouble. In fact, physical retailers might already recognize this.
Bernstein Research believes that the consumer packaged goods growth potential for e-commerce companies is worth about $470 billion per year, and the firm maintains a forecast that Amazon could profitably secure at least $222 billion of that spending per year. That's because the online retail giant has two things going for it: existing infrastructure and consumer trust.
Amazon Prime members already know that the Seattle-based company delivers on its promises, and it does so efficiently. Existing infrastructure helps Amazon's case because it will allow the company to launch its new program fluidly by targeting a pre-destined consumer base: Prime members.
If consumers already had a good experience with their Prime membership, they're likely to trust Amazon to deliver again with Pantry. Subsequently, up goes Amazon's business and down goes Costco's.
If you're wondering why Amazon hasn't offered this program all along, it's because the company previously combatted high shipping costs, so it wasn't cost efficient to sell packaged goods unless it charged higher prices, something Amazon normally refuses to do.
USA Today reports that e-commerce companies have worked to strategize how they can break into the packaged goods market without sacrificing margins, and Amazon successfully found a way by making consumers put multiple items into a single box, thus helping bring down shipping costs.
Don't Miss: More Bad News From Cisco.