Uh Oh: Will Toyota and Honda Have to Cut Production?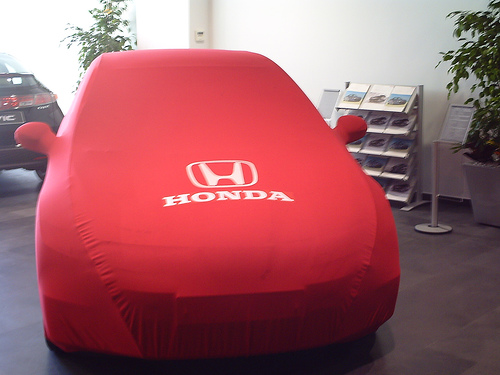 Could the tables in the U.S. car market possibly be turning? It may be so, because while Toyota Motor Corp. (NYSE:TM) and Honda Motor Co. (NYSE:HMC) have consistently run the car show with their top-selling vehicles in the American market, it now looks as though U.S. automakers are gaining some much-needed ground.
The Toyota Camry and Honda Civic have historically been good to their automakers, raking in sales and luring new buyers with each new model. But now, their inventories are rising and both are at risk for a reduction in production, begging the question: Why now?
It's hard to say why the Camry's inventory is exceeding its seasonal historical average — and the Civic is experiencing the same fate — but analysts believe it might have something to do with U.S. automakers' recent successes and their insistence at regaining their respective pieces of the car pie.
General Motors Co. (NYSE:GM), Ford Motor Co. (NYSE:F), and Chrysler Group LLC have all had their share of bailout and buyout drama. However, it now seems as though the automakers are back on the attack. They've each added U.S. market share in the first six months of 2013, marking the first time that all three have gained that first-half share in 20 years.
And their new cars are performing. GM's Chevrolet Cruze and Ford's Fusion are especially making their presence known in the passenger car market, posting impressive sales and demanding increased employment as the automakers adapt to manage their resurrected success. Sales of the Cruze rose 73 percent in June, totaling 32,871 units, while the Camry held steady at 35,870. Similarly, sales of the Ford Fusion jumped 18 percent in the first six months, leading the U.S. automaker to add a second shift of 1,200 workers to its Mustang assembly plant, where it will start building Fusions later this yera.
So while Toyota and Honda are facing reduced production, Ford and GM are working with the opposite problem. The U.S. automakers will likely need additional production to meet demand for their Cruze compact and Fusion, illustrating why the growth by GM, Ford, and Chrysler has been attributed for driving industrywide sales to its highest since 2007.
Don't Miss: Ford's New Social Partnerships Will Infotain Chinese Drivers.