Ukraine-EU Trade Deal Falls Through: Here's Why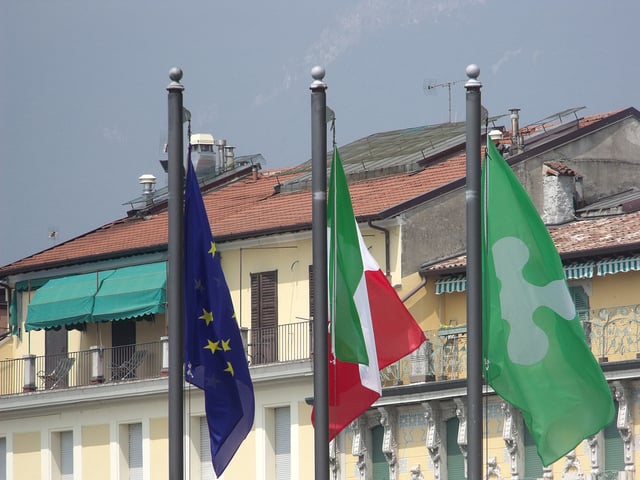 The Ukraine has rejected a trade deal with the European Union that leaves the country with Russia as its primary commercial ally, Bloomberg reports. Several officials in the European Union expressed disappointment that the Ukrainians have backed out of talks that would have strengthened ties between the country and the bloc of European nations.
Under the terms of a deal, trade between the two parties would have been increased, and the EU would have given the country access to tools such as financing from the International Monetary Fund. With Ukrainian government debt approaching a 10 percent yield, such measures could have proven very useful to the former Soviet country.
What Ukrainian officials have said is that the decision was "purely economic." In other words, the country would rather be closer to Russia than to the rest of the EU. If Ukraine had signed the deal, Russia could have cut off its supply of natural gas to the country, on which the national is sorely reliant. In addition, the Ukraine has accumulated massive obligations to Russian companies, which they could have called in if the trade pack was signed. In this way, the Ukraine's refusal can be seen as a move intended to ensure their own survival as much as a move designed to snub those who believe that pan-Europeanism is the best direction for the continent.
Some have said that having the Ukraine keep its distance from the rest of the continent may not be the worst outcome. Charges of political corruption and unfairness abound throughout the country's governmental and economic systems, and there have even been charges of human rights violations in the nation. All of these were issues that the Ukraine would have had to crack down on according to any potential treaty between the country and the EU.
Another roadblock for the treaty is the continuing imprisonment of Yulia Tymoshenko by Ukrainian president Viktor Yanukovych. Tymoshenko was instrumental in removing Yanukovych from power during the Orange Revolution nearly ten years ago. Now, she stands in prison on charges of having been involved in murders, accusations that she vehemently resists. A potential challenger to Yanukovych in elections due to be held in two years, the release of Tymoshenko was also a sparring point between Ukrainian and EU representatives at the conference.
In the latest round of power politics in eastern Europe, it seems as if the Russians have come ahead — for now. It still remains uncertain whether political instability in the Ukraine will bubble over during the next few years, and it may be doubtful that the Russians will see their debts repaid one way or the other.
Don't Miss: Is Saving Money the Key to Happiness?