Unemployment Finally Falling in These States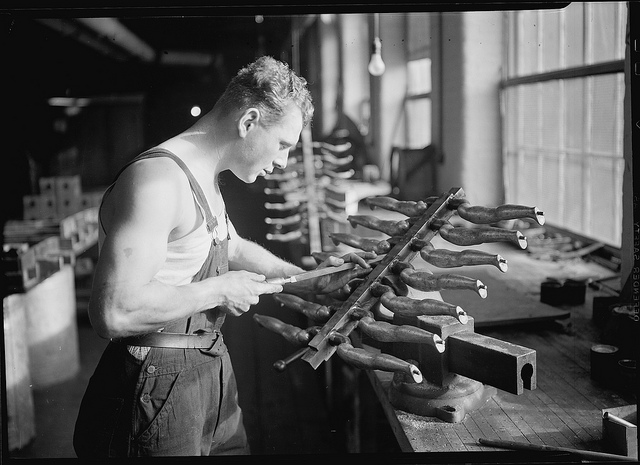 In October, unemployment rates fell in twenty-eight states while payroll employment increased in thirty-four states, the Department of Labor's Bureau of Labor Statistics reported Friday.
Broadly, averaging each state's particularities, the unemployment rate dropped one percentage point to 7.3 percent that month. The Department of Labor's Employment Situation Report fell short of providing convincing evidence that the labor market was returning to full health. Yet, non-farm payroll employment rose by 204,000 in October, an indication that the sixteen-day shutdown of the federal government did not prevent employers from adding positions to their payrolls at a more robust pace than expected.
However, the unemployment rate did tick up one percentage point to 7.3 percent last month, an increase that reflected the month's temporary federal furloughs. Alongside the rise in unemployment, which was the first recorded in three months, the labor force participation rate — the share of working-age Americans who were employed or looking for work — dipped by 0.4 percent to 62.8 percent.
On a state-by-state basis, a generally better trend was visible as well.
For example, Nevada, which has led the nation in unemployment almost every month since early 2010, saw a small improvement in October, with the unemployment rate falling to 9.3 percent — a tenth of percentage point below September's number and a full percentage point lower than October 2012′s number. While the state is slowly recovering from the disastrous effect that the bursting of the housing bubble and the recession had on its economy, construction jobs remain more than 60 percent off pre-recession highs and the leisure and hospitality sector is 5.5 percent below its 2007 employment peak.
As for North Dakota, profits brought by a growing energy industry have helped the state keep the lowest unemployment rate in the United States since late 2008 — a position it kept last month as well. The 2.7 percent jobless rate represented a tenth of a percentage point decrease from September and half a point percentage point drop from October 2012. However, Florida led the United States with the largest monthly increase in employment, adding 44,600 jobs. Next came California, with 39,800 and North Carolina with 22,200. On a yearly basis, Texas led the United States in payroll additions with 267,400, followed by California with 207,300, and Florida with 182,200.
Comparatively, employment dropped the most over the month in Kentucky. The state's employers shrunk payrolls by 12,600, while Washington payrolls dropped 8,100 jobs and South Dakota lost 2,600 jobs.
In total, seventeen states had unemployment rates significantly below the United States average, and nine states plus the District of Columbia had noticeably higher rates.
Follow Meghan on Twitter @MFoley_WSCS
Don't Miss: 4 Things to Do If Your 401k Fees are Out of Control.