Unemployment Numbers Are Still Pulling Greece Down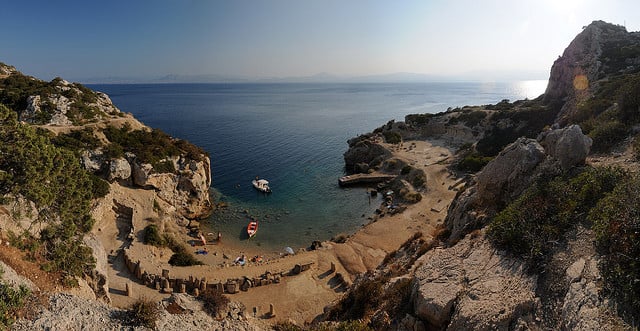 Amid concerns over Greece's struggling economy, mixed news was released about the Mediterranean nation's economic performance.
Reuters reports that Greece's finance ministry projected that its economy will only contract by 3.8 percent in 2013, down from previous projections of around 4.2 percent. However, little data were available to back up the prediction, so many analysts doubt the veracity of the finance ministry's claim.
In 2012, the Greek economy contracted at a rate of 6.5 percent, and while most experts do believe that this year's contraction will be smaller than last year's, they are unsure whether Greece will be able to post economic growth looking forward to 2014.
Reuters also released a report from the country's statistics department, which posted a 27.9 percent unemployment rate in the month of June. Representing a 0.3 percent increase from May, the number is currently the highest on record and more than twice the average rate of unemployment in the eurozone.
Persistent unemployment is one sign that a recovery is not yet underway in Greece, and it is a problem that the nation will have to solve if it wishes to turn things around.
In a separate report published by Oxfam, Greece was said to be in "a terrible state." The report goes on to forecast that up to one-third of Europe's population could fall below the poverty line by 2025, claiming that extreme austerity measures have created a situation where people in the lower classes have lost their safety net. When combined with high unemployment rates, this leaves those below the poverty line with little upward mobility.
However, others have complained that austerity measures have not gone far enough. Though Greece has proudly announced that it would be in the black for 2013 if the country did not have to pay back old debts, it has required two massive bailouts from eurozone agencies to stay afloat.
Voters in Germany do not look kindly on the Mediterranean country's economic woes, asserting that bailout plans have led money to be siphoned away from their country to the south, possibly never to return. With German elections slated for later this month, politicians in the country have hardened their stance toward Greece, as well.
Meanwhile, Luc Coene, an executive at the European Central Bank, echoed sentiments to The Wall Street Journal that Greece would need a third bailout program in the second half of 2014. Most economists project that Greece will fall 10 billion euros to 11 billion euros short of having a balanced budget next year, leading officials to lay the groundwork for preparing further funding for the nation. Regardless of exactly what steps need to be taken, it is clear that action will be needed if Greece is to emerge from its economic woes in the near future.
Don't Miss: Computer Error Pushes Jobless Claims to Post-Recession Low.