Microsoft: Unimpressive Earnings Mean PC Storm Isn't Over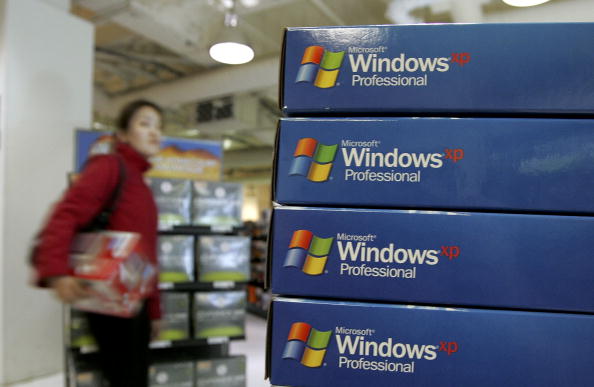 Little has changed about Microsoft's (NASDAQ:MSFT) business in the past three months, even though the company's new CEO, Satya Nadella — who has been in charge for a little more than two months — has been praised for his open attitude and focus on new strategies. Difficulties still abound. "Nadella's challenge will be to create new metaphors for Microsoft. Yet his first hurdle will be to play the hand he was dealt, namely the new corporate structure [former CEO Steve] Ballmer put into place weeks before his resignation in August," wrote Fortune's Adam Lashinsky ahead of the company's earnings release. "Nadella also must contend with Ballmer's subsequent agreement to buy Nokia, a deal that is pending. By all appearances, Nadella completely accepts this reality."
Nadella is essential to any reversal of Microsoft's fortunes, and for that reason, investors and Wall Street are more eager to hear the chief executive's commentary on the results of the third quarter of the fiscal year than they are to hear the headline numbers. "This is actually a huge deal. Steve Ballmer was never on the call during his entire reign," Morningstar senior equity analyst Norman Young told CNBC ahead of the Thursday earnings release. "It's almost like he is stepping up the accountability. It's an important tone to set for investors."
Even though Microsoft has fallen behind its competitors, it is important to remember that the creator of the Windows operating system is still a very profitable company, and its results for the third quarter of fiscal 2014 proved that it is weathering the turmoil of the personal computer industry. Revenue matched forecasts, while profit beat Wall Street's expectations; sales soared to $20.4 billion last quarter, roughly even with the $20.49 billion generated in year-ago results.
Operating income totaled $6.97 billion and net income came in $5.66 billion, pushing earnings to 68 cents per share. Comparatively, analysts had forecast Microsoft to generate earnings of 63 cents per share, a decline from the 72 cents per share earned in the year-ago quarter. As Microsoft Chief Financial Officer Amy Hood explained in the earnings report, the software maker was able to beat Wall Street's bottom-line expectations by cutting costs on cloud-services operations and marketing. "It's an ongoing effort," she told Bloomberg. "We meet monthly to go through this data and we set bars and raise them."
Investors, who have advanced shares nearly 34 percent over the past 12 months, reacted with some enthusiasm to the strong top- and bottom-line numbers, bidding shares up as much as 2.83 percent, to $40.99, in after-hours trading. Shareholders are less concerned with how much Microsoft made in the last quarter and more preoccupied with how the company's efforts to reshape itself have progressed, including its key purchase of Nokia's (NYSE:NOK) handset business. Shipments of personal computers — a key source of revenue for Microsoft — did continue to decline, albeit more slowly than last year. The results were far from impressive, even if they were better than what Wall Street expected.
"This quarter's results demonstrate the strength of our business, as well as the opportunities we see in a mobile-first, cloud-first world. We are making good progress in our consumer services like Bing and Office 365 Home, and our commercial customers continue to embrace our cloud solutions. Both position us well for long-term growth," Nadella said in the earnings press release. "We are focused on executing rapidly and delivering bold, innovative products that people love to use."
Microsoft's new chief executive has begun to shift the company's focus toward selling devices and software delivered over the Internet. Growing sales of its Web-based tools, including the Office software and Azure cloud services, are helping the company survive the cratering demand for personal computers and Microsoft's inability to carve out a significant tablet or smartphone market share. More specifically, revenue of both Azure and Office 365, the cloud-based subscription version of Microsoft's productivity suite, more than doubled.
This growth suggests that the release of a cloud version of Office for Apple's (NASDAQ:AAPL) iPad was a modest success. To further exploit Microsoft's software might, Nadella has also promised to develop quality versions of its productivity programs for rival operating systems, which is a radical change in strategy from his predecessor's approach. "Cloud continues to be a pillar of strength," FBR Capital Markets analyst Daniel Ives told Bloomberg. "It's not a great PC market at all, but it has become less bad."
Hardware has proven to be a difficult market for Microsoft to carve a niche in. The company has lowered the price to free on versions of Windows for smartphones and small tablets in hopes of boosting demand for its devices.  It could help Microsoft attract app developers that focus on Apple's iOS and Google's (NASDAQ:GOOG)(NASDAQ:GOOGL) Android operating system. But it still means that Nadella will have to find new ways to generate revenue from search and other services, and that means Microsoft's weakness in mobile technology is still problematic.
At one time, the company dominated the tech industry, but since 2000, competition from rivals like Apple and Google — companies better-positioned to profit off technology's turn to mobile computing — has left Microsoft playing catch-up. The company's key releases in search and in tablets have fallen flat, or at least short, of surpassing the competition. And with each passing product launch, those competitors are pulling farther and farther ahead. In a bid to find growth in the increasingly mobile world, Microsoft has not only remade its software into Web-friendly or cloud versions, but also acquired substantially all of Nokia's devices and services business for $7.5 billion, a deal that is scheduled to close Friday.
Still, the third quarter saw sales from Microsoft's device and consumer hardware unit, including Xbox and Surface tablets, rise to $1.97 billion, beating analyst predictions of $1.95 billion.
More From Wall St. Cheat Sheet:
Follow Meghan on Twitter @MFoley_WSCS