United Continental's Cost Cuts, Groupon's Insider Deal, and 3 More Hot Stocks
United Continental Holdings (NYSE:UAL): Shares are up as United Continental announces that it will cut its costs through a number of strategies including reducing fuel usage and improving maintenance procedures. All told, United Continental hopes to create cost savings of around $2 billion through the measures.

Groupon Inc. (NASDAQ:GRPN): Groupon shares are trading down after Chairman Ted Leonsis revealed that he recently made a series of stock sales from November 11 to November 18 that were tied to the exercising of stock options with a 5 cent per share purchase price. Leonsis still holds a 793,500 share position of Groupon, which is up 104 percent on the year.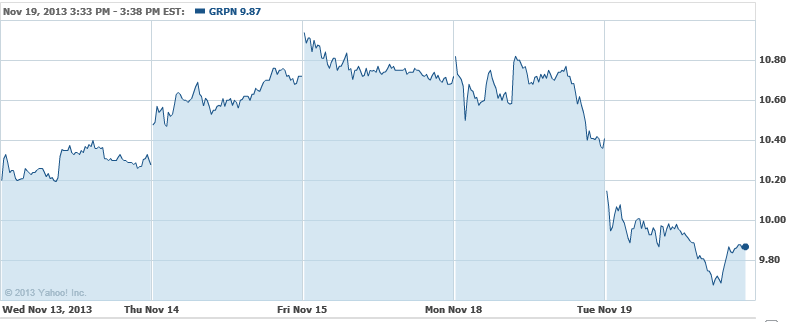 SolarCity Corp. (NASDAQ:SCTY): SolarCity shares are trading down after Sen. Jeff Sessions sent a letter to Treasury Secretary Jack Lew, questioning the taxpayer-funded grants received by SolarCity. "Over-inflating the cost of solar products is not only detrimental to the government, but to investors as well … there is concern that SolarCity might become the next Solyndra — a company propped on the back of the taxpayers, not the product produced," Sessions said.

Salesforce.com Inc. (NYSE:CRM): Shares of Salesforce are trading down after the company reported in-line earnings per share of 9 cents and revenue of $1.08 billion, which beat by $0.02 billion. Aggressive operating expenditures (particularly for sales and marketing) and capital expenditures has drawn some criticism, Seeking Alpha notes, though the sell-side had largely positive things to say about the company.

BP (NYSE:BP): BP announced that it has built up its largest-ever fleet in the Gulf of Mexico, with the addition of two drilling rigs in recent weeks to its U.S. offshore operations just three years after the Deepwater Horizon disaster that the company is still navigating. Over the next 10 years, BP plans to spend about $4 billion on its deepwater fields in the Gulf.

Don't Miss: General Electric Is Riding Boeing's High.