United Is Looking to Make Travel to China Easier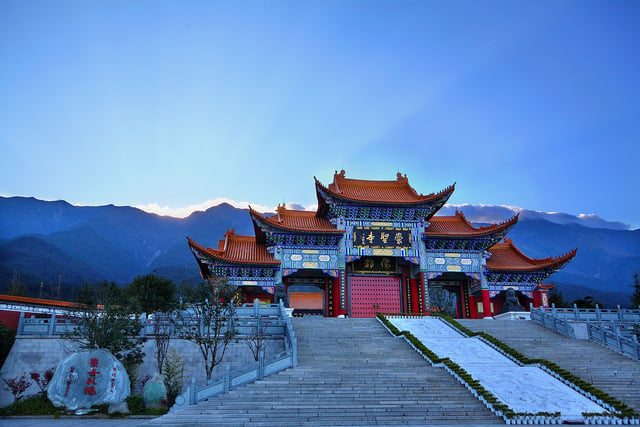 United Airlines (NYSE:UAL) filed permission with the U.S. Department of Transportation to operate three weekly nonstop flights between San Francisco and Chengdu, China, starting June 9, the company said Thursday.
The airline plans to use Boeing (NYSE:BA) 787 Dreamliners, which it called "the world's most advanced passenger airplane," for the flights. That craft has been in the news a lot in the past year due to various malfunctions, some of which were Boeing's fault and some of which were not. Hopefully for United, all the kinks on the craft are worked out and people will have forgotten about the mishaps by summer 2014, when the flights are scheduled to begin.
United claims that it already offers the most nonstop flights from the U.S. across the Pacific. Chengdu, which is China's fourth-largest city and capital of the Sichuan province, will be the ninth destination to which United offers nonstop trans-Pacific flights.
United gave a small description of the city in the press release announcing its intention to add the flights, saying the region is famous for being home to the panda bear and that the city is "one of the country's fastest-developing cities economically."
The flights, if they receive government approval, would leave San Francisco International Airport at 1:35 p.m. on Mondays, Wednesdays, and Saturdays, and arrive in Chengdu at 6:50 p.m. the next day. Flights from Chengdu Shuangliu International Airport will leave at 10 a.m. on Mondays, Wednesdays, and Fridays, and arrive in San Francisco at 8:50 a.m. the next day.
The flights, aided by the use of the ultra-light 787s, will be 14 hours, 15 minutes westbound and 13 hours, 50 minutes eastbound. According to United, the proposed flights will take almost four hours off the average travel time between the two cities. United cited its wealth of experience flying to and from China, something the company has done nonstop since 1986, as a reason the government should approve the flights.
If United gets the Chengdu flights it wants, travel to China from the U.S. will become faster and easier, which, according to the airline, is great news for business travelers, as there are "more than 200 Fortune 500 companies have a presence in the city."
Follow Jacqueline on Twitter @Jacqui_WSCS
Don't Miss: Is the Fed's Lifeline Actually Toxic for the Global Economy?