UnitedHealth Group to Pay $500M Damages and 4 Other Hot Stocks
In its drive to ramp up advertising revenue, Facebook (NASDAQ:FB) is unveiling today a new tool that will allow advertisers to seek out Facebook users that are the most suitable subjects for directing their advertising. The tool will create a bridge between Facebook's own huge data on users' friends and likes, and the data collected by third party marketers such as Acxiom Corp (NASDAQ:ACXM), Alliance Data Systems (NYSE:ADS) and Datalogix through the consumers' online and offline purchases, email lists and web history. The software tool will combine the two databases, keeping identity information obscure, and create groups which can be selected for targeting subsequent advertising. Though advertisers have welcomed the development, it is likely to stir up fresh concerns about online privacy and the extent to which Facebook can leverage personal data for its personal ends.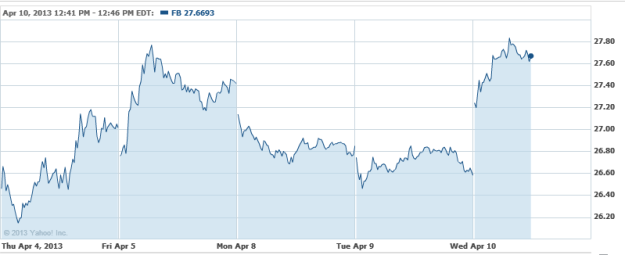 Health Plan of Nevada and Sierra Health Services, both units of UnitedHealth Group Inc (NYSE:UNH), have been handed down punitive damages awards for their lack of supervision of gastroenterologist Dipak Desai, who has allegedly infected patients with hepatitis C by reusing anesthetic vials and failing to sterilize equipment. A state court in Las Vegas said the two units would have to pay $500 million in punitive damages, which a UnitedHealth spokesman said represented "fantasy damages, not punitive damages." The accused doctor and two nurse anaesthetists face second-degree murder charges for the death of a colonoscopy patient.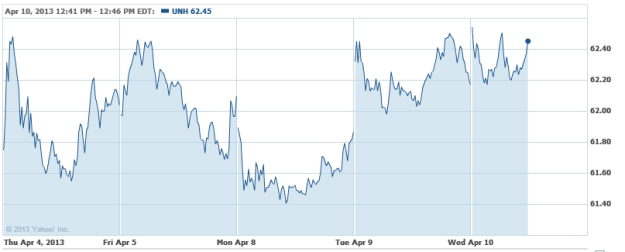 Constellation Brands (NYSE:STZ) reports fourth-quarter EPS of $0.47 and revenue of $696 million which beat by $0.02 and $29.43 million respectively. Quarterly operating income, at $134 million, was up 9 percent though operating margin fell by 40 bps. Net income was $90 million. Net sales growth of 11 percent was primarily due to an increase of 8 percent in wine and spirits net sales driven by an increase in volume and favourable product mix, as well as the benefits accruing from the Mark West acquisition. Sales were up 5 percent at $2.8 billion for fiscal 2013, while net income fell 15 percent to $416 million and EPS was down 6 percent to $2.19. "Our strong free cash flow generation, improved credit profile and diligent capital structure management enabled stock repurchases, the Mark West acquisition and the reduction of our net debt position in fiscal 2013. This has effectively positioned us to fund the pending acquisition of the remaining interest in Crown Imports, as well as the Piedras Negras brewery in Mexico and the perpetual brand rights for the Modelo brands in the U.S.," said Bob Ryder, chief financial officer, Constellation Brands.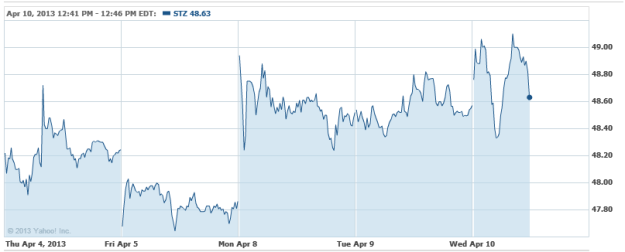 Boeing (NYSE:BA) plans to hire an additional 2000 people, and invest over $1 billion in its South Carolina manufacturing facilities. There were indications that an additional 1000 jobs could be created related to the aircraft maker's information technology reorganization as well as the likelihood of constructing a local aeroplane painting facility. The investment, and the employment potential, would help Boeing secure $120 million in infrastructure incentives.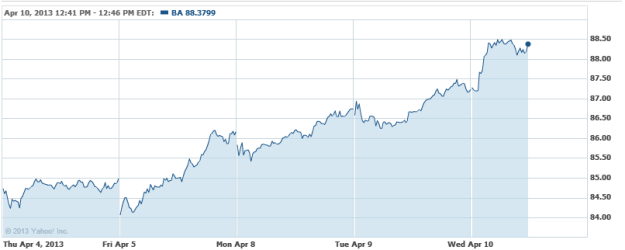 Investing Insights: Will Pfizer Continue This Bullish Run?