UnitedHealth Investors, Buckle Up: Obamacare Has Come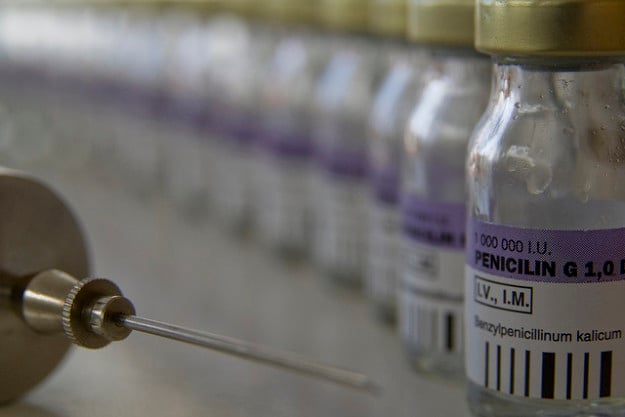 Unlike Aetna (NYSE:AET), Humana (NYSE:HUM), Cigna (NYSE:CI), Molina (NYSE:MOH), WellPoint (NYSE:WLP), and Centene (NYSECNC), UnitedHealth (NYSE:UNH) — the largest health insurer in the United States — is much less invested in the individual insurance exchanges created by the Affordable Care Act.
Several of UnitedHealth's peers are also treading cautiously into the ACA's new online insurance marketplaces, but United has been particularly wary of the possibility that a flood of Americans who previously could not obtain coverage would run up large health care bills. As Christine Monahan, a former senior health policy analyst with Georgetown's Center on Health Insurance Reform, told CNN, "a lot of major, for-profit [insurers] have less tolerance for losses and risk."
UnitedHealth is planning only limited participation in the new exchanges because the company sees "2014 as just the very start of the exchange markets," according to what company spokesman Tyler Mason told CNN. The insurer will analyze the first year of operations after the full implementation of the individual exchanges before proceeding further.
As the exchanges only opened for the six-month enrollment period on October 1 — after UnitedHealth's third quarter ended — and the insurance policies sold on Obamacare's individual insurance exchanges will begin coverage in January, the full effect of the health care reform will only start changing the company's insurance customers in coming quarters. But UnitedHealth's third-quarter business was still impacted by the ACA; the law provides for $700 billion in cuts in Medicare over a period of 10 years, and the cuts in Medicare reimbursements lowered the insurer's operating earnings.
The fact that operating earnings were held back by lower Medicare reimbursements and generally higher health care costs when compared to the year-ago quarter prevented UnitedHealth from beating Wall Street's expectations by a small margin, breaking the company's recent pattern. On Thursday morning, before the markets opened, the insurer reported third-quarter earnings that fell below analyst estimates and declined to increase profit projections, prompting investors to bid down shares.
UnitedHealth shares, which closed at $75.19 on Wednesday, were down by as much as 4 percent Thursday morning. "There were a couple undesirable surprises," wrote Citigroup analyst Carl McDonald in a note obtained by Bloomberg. "The obvious one is that earnings were in-line with expectations, rather than the big beats we've generally become accustomed to."
For the three-month period, UnitedHealth reported that net income rose 1 percent to $1.57 billion from a year ago, while per-share earnings jumped to $1.53 from $1.50 and revenue rose 12 percent to $30.6 billion. Comparatively, analysts had expected revenue to hit $30.9 billion. Over the past four years, the insurance company has surpassed analyst expectations in all but one quarter, thanks to rising enrollment and medical costs that have remained low since the recession ended in 2009.
Both those trends continued in the the third quarter, but the fact that government Medicare payments shrunk hurt the company's profits. With the period of successive earnings beats, investors have bid shares of UnitedHealth up 38.62 percent this year through Wednesday and 31.75 percent in the past 12 months. In comparison, Aetna, Humana, and WellPoint have advanced 50.8 percent, 29.2 percent, and 45.2 percent, respectively.
"United didn't have a terrible quarter, by any means," wrote McDonald in the note seen by Bloomberg. "But we can't forget that these stocks are all trading at or near 52-weeks highs, with valuation multiples above historical norms, so the bar is a lot higher than it's been over the last couple of years."
Still, enrollment in medical plans, UnitedHealth's primary business, increased 24 percent to 45.3 million, and earnings grew 54 percent in the company's Optum division, a unit that manages drug benefit plans and offers consulting services for hospitals. This growth indicated to CRT Capital Group analyst Sheryl Skolnick that there are "no fundamental problems in the business," as she told Bloomberg.
UnitedHealth is the first publicly traded insurance company to release quarterly earnings; WellPoint, the second-biggest carrier, will report on Wednesday, and expectations for the company are high, as Obamacare is expected to bring more potential customers to the insurance industry.
While the health care law is definitely a game changer, how exactly it will impact the insurance industry will only begin to be understood in the coming months. UnitedHealth has lowered its earnings forecast for the full year, and the insurer expects 2013 per-share income to come in between $5.40 and $5.50, down from the previous estimate of between $5.53 and $5.50. Revenue is still expected to rise to $122 billion; analysts anticipate earnings of $5.51 per share and sales of $122.7 billion.
Government policy will be the difference, according to the company. However, there are many unknowns: "The ultimate impact of the Patient Protection and Affordable Care Act" could "materially and adversely affect our results of operations, financial position and cash flows through reduced revenues, increased costs, new taxes and expanded liability, or require changes to the ways in which we conduct business or put us at risk for loss of business," UnitedHealth said.
Follow Meghan on Twitter @MFoley_WSCS
Don't Miss: Disaster Deferred for Another Day.