US Airways and American Fire Back at Justice Department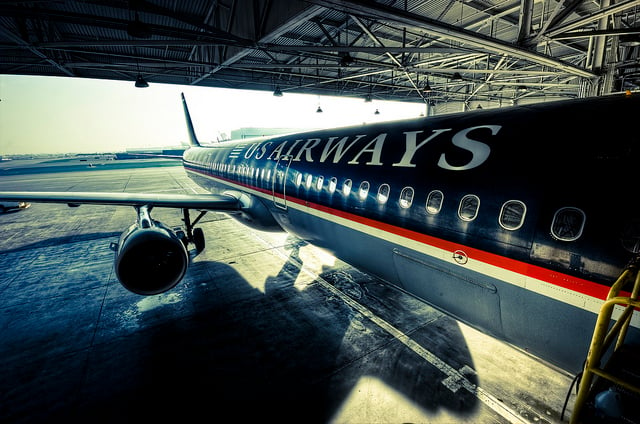 AMR Corp. (AAMRQ.PK) and US Airways (NYSE:LCC) are hiring lawyers and firing back at the U.S. Justice Department, which announced Tuesday that it's suing to prevent a planned merger between the two companies.
According to a report from Reuters, the airlines have hired three lawyers to argue that the merger would actually increase competition in the U.S. airline industry by allowing the combined airline to better compete with Delta (NYSE:DAL) and United Continental (NYSE:UAL).
"If they are going to convince the court that the sky is falling, which essentially is what they are trying to do here, they are going to have to have more meat than they've shown us so far," Joe Sims, a partner with Jones Day, who was hired by American Airlines, told Reuters. U.S. Airways lawyer Richard Parker said the Justice Department, "Got this one very wrong. Both of these companies are looking forward with confidence to our day in court."
On Tuesday the Justice Department and the attorneys general from six states and the District of Columbia announced they were suing to prevent the $11 billion merger from going through on grounds that it would reduce competition and raise prices for consumers. Despite AMR and U.S. Airways's assertions that the deal would actually be good for consumers, the lawsuit is likely to at least delay the merger — which the companies had hoped would close by next month — if not stop it altogether.
"Airline travel is vital to millions of American consumers who fly regularly for either business or pleasure," Attorney General Eric H. Holder Jr. said in the Department of Justice's statement. "By challenging this merger, the Department of Justice is saying that the American people deserve better. This transaction would result in consumers paying the price — in higher airfares, higher fees and fewer choices."
Lawyers for the companies are claiming that keeping the two companies separate makes them less able to compete with Delta, which purchased Northwest Airlines, and United Continental, which was created by a merger between Continental Airlines and United Airlines. But according to the Government Accountability Office, the U.S. Airways merger with American Airlines would create the world's largest airline and cut down on competition even more than previous mergers in the industry.
For now, it looks like the deal won't close unless the companies can successfully argue in court that the merger would help create more competition in the shrinking U.S. airline industry.
Follow Jacqueline on Twitter @Jacqui_WSCS
Don't Miss: Consumer Price Inflation Cools as Taper Talk Heats Up.