UTX Completes F117 Production and 2 Stocks at 52-Week Highs on Thursday
United Technologies Corp. (NYSE: UTX): Closing price $95.82
On Thursday, United Technologies said that it has completed production to install F117 engine deliveries for the United States Air Force, representing over 20 years of  "successfully powering the C-17 Globemaster III aircraft." UTC will now shift its energy to building only "spare F117 engines" to replace the ones that wear out on USAF's Globemasters, and additional F117s to equip any Globemasters that The Boeing Company (NYSE:BA), which builds the plane can to sell to customers overseas. Shares closed up 0.67 percent on Thursday at $95.82, and have been traded in a 52-week range of $70.71 to $95.84.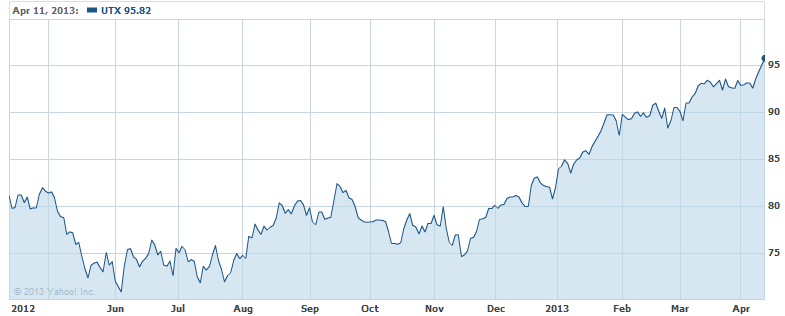 News Corp. (NASDAQ:NWSA): Closing price $31.58
News Corp's flagship Fox network might end its broadcasting over the United States public airwaves if the firm's dispute with upstart challenger Aereo is not settled, said News Corp. Chief operations Officer Chase Carey, who indicated that Fox might simply move to pay-for-TV cable as a result of its legal dispute with Aereo, which is a New York-based startup promoted by the billionaire media mogul Barry Diller. Shares closed up 1.19 percent on Thursday at $31.58, having been traded between $18.32 and $31.69.
Yahoo! (NASDAQ:YHOO): Closing price $24.49
Ned Brody, chief of head of advertising sales at AOL (NYSE:AOL) has resigned after receiving an offer to take a key sales job at Yahoo, according to a media report. AOL has confirmed that is exiting the company, and will be replaced on an interim basis by AOL Chief Executive Officer Tim Armstrong, said AllThingsDigital, which first reported the news. It was not immediately clear if Brody accepted the Yahoo job, which has now been vacant since Ross Levinsohn left in July; Yahoo declined to comment. Shares closed up 1.18 percent on Thursday, and have been traded in a 52-week range of $14.59 to $24.57.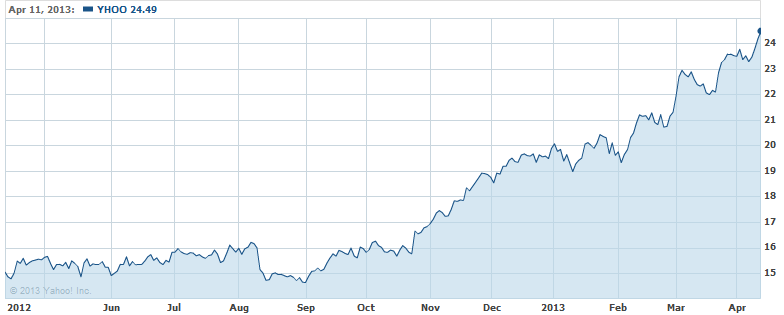 Investing Insights: Can Oracle Coast Higher?