Verizon Expands FiOS App and 4 Telecom Titans Attracting Interest
AT&T, Inc. (NYSE:T): Current Price: $34.66
AT&T continues to fight to improve bandwidth on its overcrowded network, which has a 30,000 percent mobile data usage rise between 2006 and 2012. The carrier was able to find a solution in small cells, which are usually usable in areas prone to dead zones and dropped calls.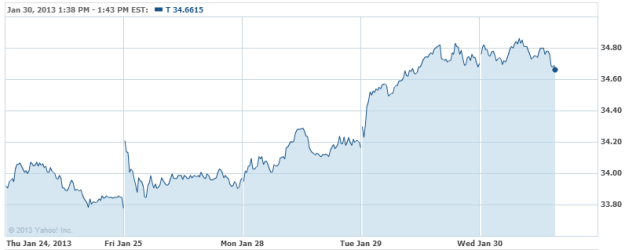 Sprint Nextel Corp. (NYSE:S): Current Price: $5.65
The Justice Department has requested that the Federal Communications Commission (FCC) delay a decision regarding its review of the purchase of Sprint by Japanese firm Softbank. A letter to the FCC was released on Tuesday and an attorney for the Justice Department's National Security Division stated that DOJ, the Department of Homeland Security, and the FBI need additional time to investigate the deal for any "national security, law enforcement, and public safety issues."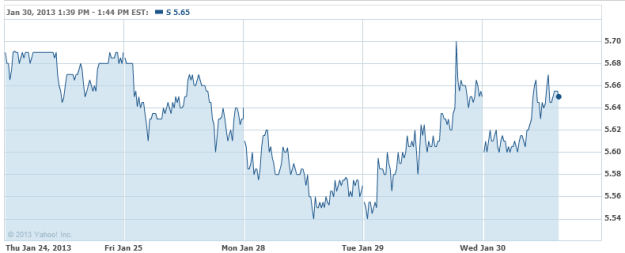 Are these stocks a buy or sell? Let us help you decide. Check out our Stock Picker Newsletter now.
Verizon Communications Inc. (NYSE:VZ): Current Price: $43.77
The company, along with Samsung, announced that the FiOS TV app is now able to support 75 live channels and it is offered on 2011 and 2012 Samsung Smart TVs and Smart Blu-ray players. The service debuted in July 2012 on Samsung's Smart Hub platform and it lets FiOS subscribers enjoy TV without the hassle of a set-top box. Furthermore, the app offers over 25,000 FlexView on-demand movies and TV shows.

Vodafone Group plc (NASDAQ:VOD): Current Price: $27.42
Palaniappan Chidambaram, India's finance minister, stated that the nation's $2.6 billion tax dispute with Vodafone (NASDAQ:VOD) has almost been settled and a third round of talks have been scheduled for this week, according to Financial Times.

Alcatel-Lucent, S.A. (NYSE:ALU): Current Price: $1.63
On Wednesday, the company stated that its credit facility underwritten by Credit Suisse and Goldman Sachs was increased to 2 billion euros from 1.6 billion euros due to strong investor demand.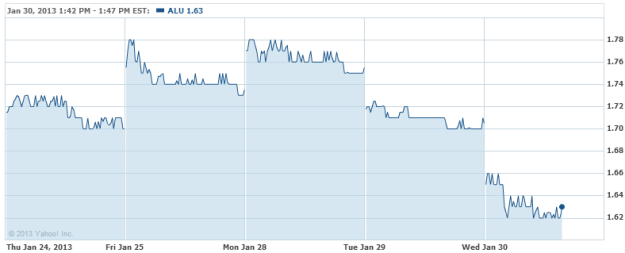 Investing Insights: Is AOL's Stock Undervalued?