Verizon Experts Evaluate Android Apps and 4 Telecom Titans Attracting Interest
AT&T, Inc. (NYSE:T): Current Price: $35.49
AT&T telephone service is fully restored in the Reno area, but the company continues to face outages in Carson City, Nevada as of mid-morning Wednesday.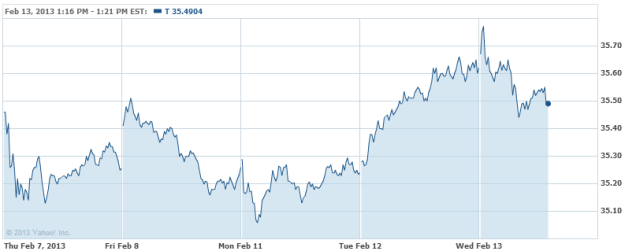 Sprint Nextel Corp. (NYSE:S): Current Price: $5.86
Sprint has made an agreement to pay $2.2 billion for the roughly 49 percent of Clearwire that is not already owned by the company. Clearwire's directors recommended that shareholders take the offer, but some large stock holders argued that the $2.97-a-share price is too low.
Are these stocks a buy or sell? Let us help you decide. Check out our Stock Picker Newsletter now.

Verizon Communications Inc. (NYSE:VZ): Current Price: $44.36
A blog post by Verizon claims that it had a team of experts evaluate apps in the Android app store, mainly assessing the apps for they ways in which they will affect a mobile device.

Vodafone Group plc (NASDAQ:VOD): Current Price: $26.79
Folkestone customers are "fed up" in regards to the disruption which left them without signal for four days. A number of mobile phone users have contacted the Herald concerning problems with their Vodafone device in and around the town as it leaves them unable to call their loved ones.

Clearwire Corporation (NASDAQ:CLWR): Current Price: $3.17
On Tuesday, the company stated that it lost money and shed customers during the last months of 2012.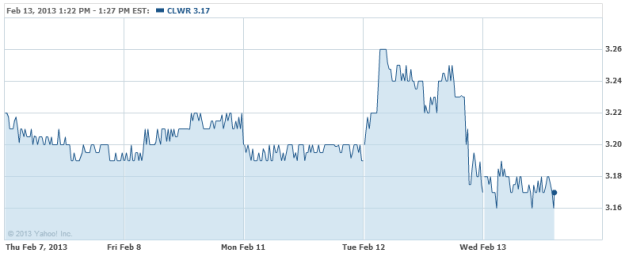 Don't Miss: Are Apple's Larger iPhone Plans in Peril?