Verizon Is Folding Early Upgrades and 2 Telecom Stocks Seeing Action
Verizon Wireless (NYSE:VZ): Verizon has announced that it will be ceasing the possibility for an early upgrade, and instead of making the customer wait a full 24 months before being able to upgrade their phone for a subsidized model. Historically, the user was able to upgrade after 20 months, before the two year contract was up. The nations largest carrier will honor early upgrades for people set to be eligible until September 1, but anyone else must wait until the two year contract is fulfilled.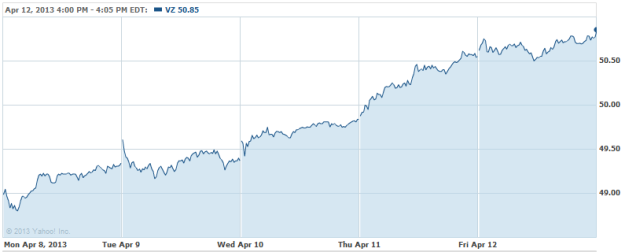 Sprint (NYSE:S): After a unanimous FCC decision to switch Spectrum services to wireless providers, its reported that the auctions will be structured so as to allow 'smaller' carriers such as Sprint and T-Mobile a spot at the table, and to encourage competition among carriers. Understandably, giants such as AT&T (NYSE:T) and Verizon are crying foul, insisting this structure would put caps on how much spectrum one provider could buy or otherwise limit their participation in the auction, Reuters said.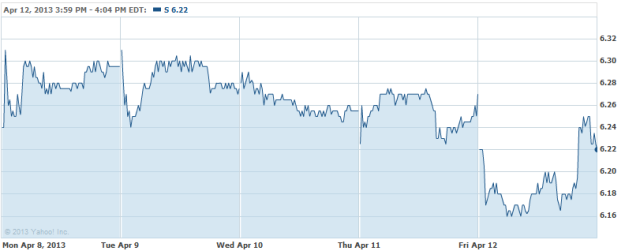 MetroPCS (NYSE:PCS): Paulson & Co., the largest shareholder of MetroPCS, said that it supports the revised merger between the company and Deutsche Telekom's T-Mobile unit. Paulson, which has a 9.9 percent stake in Metro, fought against earlier versions of the merger structure, arguing that it was unfair to shareholders. "While Paulson needs to review the revised proxy statement before making a final decision, Paulson intends to vote for the merger as restructured," it said in a statement.

Investing Insights: Does Micron Technology Support Higher Prices?