Verizon Preps for 2013 Hurricane Season and 2 More Heavily Traded Stocks to Follow
Verizon Communication (NYSE:VZ): Current price $49.60
The 2013 Atlantic hurricane season begins on Saturday, and Verizon's nationwide networks, along with the skilled teams that operate them, are ready to continue serving consumers, businesses, and government customers. Currently, Verizon operates some of the world's most advanced and reliable wireline and wireless networks, and reviews and updates its emergency preparedness plans annually so as to be ready for a broad range of natural and man-made events. In addition to this, the company conducts drills during the year to test the readiness of its networks and backup power systems, should a disaster occur.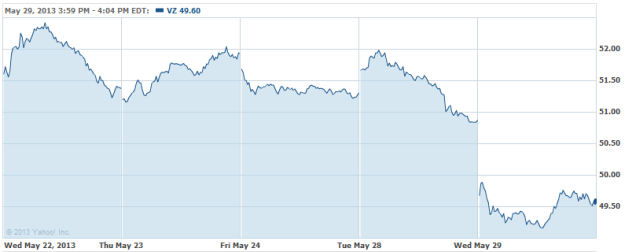 Advanced Micro Devices (NYSE:AMD): Current price $3.97
On Wednesday, it was announced that OptimalTest was chosen as the primary supplier for test management solutions to AMD. The two firms reached a multi-year accord through which they will work jointly on solutions for enhancing yield, quality, and utilization across their worldwide supply chain facilities and on all of their factory testers. OptimalEnterprise is the first scalable solution in its industry to meet the test management challenges seen by the global semiconductor industry.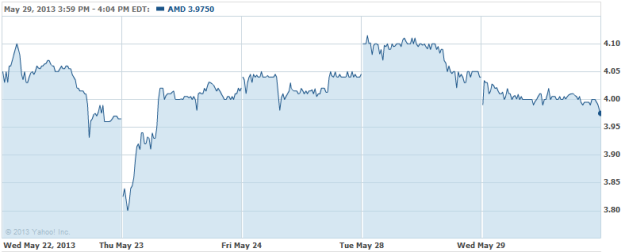 Yahoo! (NASDAQ:YHOO): Current price $25.81
Yahoo! has announced its purchase of gaming infrastructure start-up PlayerScale for a price not yet being reported. PlayerScale, founded in 2009, develops infrastructure software for several gaming platforms across the social and mobile space. Presently, PlayerScale has 100 million users with 4000 titles from more than 2,600 developers worldwide.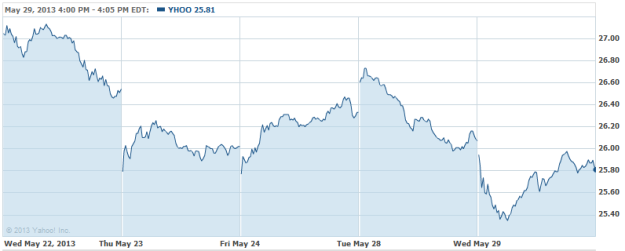 Don't Miss: Nokia's Home Loss: Foreshadowing the Future?