Verizon Readies Debt Offering, Glaxo Sells Popular Drink Brands: Morning Buzzers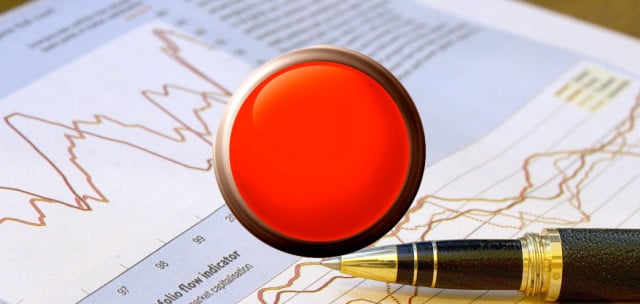 U.S. stock futures rose Monday morning on positive economic data from China. Chinese exports grew 7.2 percent in August versus a year earlier, officials in Beijing said Sunday. Investors are still worried about when the Federal Reserve will start curbing stimulus, but a tough payrolls report released last week suggests that the central bank may not be able to taper as much as it had previously planned.
Futures at 8:30 a.m.: DJIA: +0.17%, S&P 500: +0.22%, NASDAQ: +0.39%.
Here's your cheat sheet to what's buzzing this morning.
Verizon Communications (NYSE:VZ) is reportedly planning to sell $50 billion in debt, the largest corporate bond offering ever. A person familiar with the matter who spoke to Bloomberg said that the company would begin meeting with bond investors in the U.S. on Monday to begin marketing the investment. Meetings with European investors are scheduled for the end of the week.
Vodafone (NASDAQ:VOD) is looking to buy German wireless carrier Kabel Deutschland in a move that would help the British carrier fend off a takeover bid from AT&T (NYSE:T). Vodafone told Kabel Deutschland shareholders that they need to accept the company's 7.7 billion euro ($10.1 billion) offer by Wednesday, or the deal could fall through. Vodafone is looking to use the acquisition to expand into offering bundle packages that include cable and broadband as well as wireless service.
GlaxoSmithKline (NYSE:GSK) will sell its drink brands Lucozade and Ribena to Japanese company Suntory for 1.35 billion pounds ($2.1 billion). The move was widely anticipated, as Glaxo seeks to focus on its health businesses and will use the cash to reduce its debt. Lucozade is an energy drink, and Ribena is a juice box for children. Both brands are well known in the U.K., and Suntory will use them as a part of its plan to rely less on the domestic market.
BP (NYSE:BP) is receiving a little good news this morning, as a former FBI Director Louis Freeh says he's found evidence that lawyers working on BP's oil spill claims may have corrupted the process, and he recommended that his report go to the Department of Justice. According to the report, claims administrator Patrick Juneau is not suspected of inappropriate behavior, but other senior lawyers are accused of illegal actions. BP has been complaining for months that many of the damage claims being filed were fraudulent.
Follow Jacqueline on Twitter @Jacqui_WSCS
Don't Miss: Verizon Facing Lawsuit Over Vodafone Buyout.