Verizon Sponsors Founders League and 3 Dow Movers Seeing Action Now
Microsoft Corporation (NASDAQ:MSFT): Current price $27.96
According to Bill Gates, India is becoming less dependent on aid and eventually will not need it, says the Economic Times. In his annual letter, Gates commented that, "The good news on resources is that many developing countries have growing economies that allow them to devote more resources to helping their poorest people. India, for example, is less dependent on aid and will eventually not need it." Gates is co-chair of the Bill & Melinda Gates Foundation and is actively involved in a number of  developmental activities in many countries, such as India.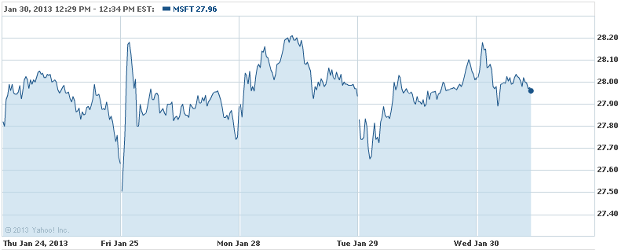 Pfizer (NYSE:PFE): Current price $27.59
Chief Executive Ian Read says that his firm has no immediate plans for further restructuring, but suggested the pharma industry will on a worldwide basis separate into models with an "innovative core" and a "value core" and Reed sees "management moving to manage the business that way over time," reported The Financial Times. Reed added that the company is "open to any construct that produces value for Pfizer shareholders."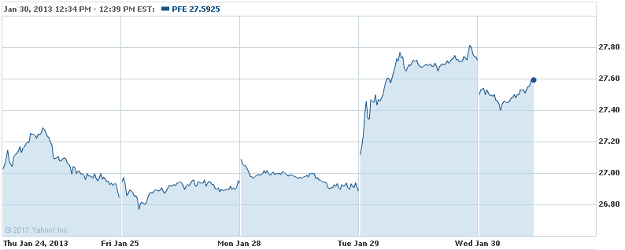 Are these stocks a buy or sell? Let us help you decide. Check out our Stock Picker Newsletter now.
AT&T (NYSE:T): Current price $34.74
BlackBerry (formerly Research In Motion) says that domestic carriers such as AT&T are set to announce BB10 device availability on Wednesday.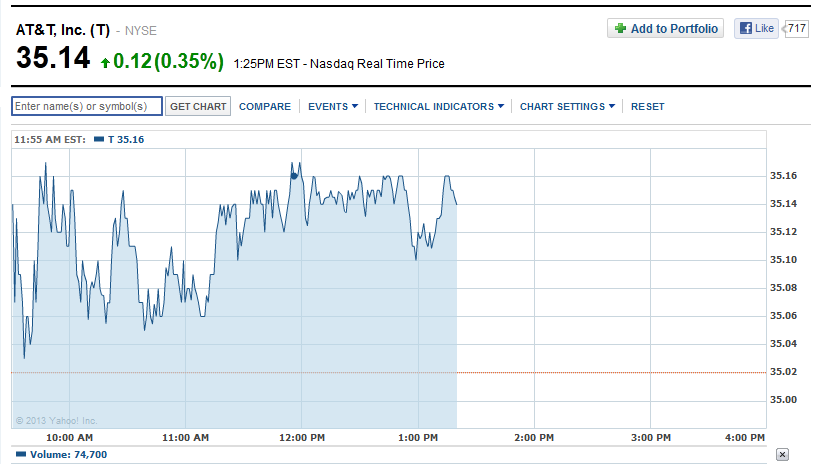 Verizon Communications (NYSE:VZ): Current price $43.79
The Founders League, which is a new platform through which to strengthen Rhode Island's entrepreneurial ecosystem, says that Verizon has become a top sponsor of the effort for this year. Verizon's sponsorship of $10,000 will be pivotal in the platform's initial year of operations.

Investing Insights: Is AOL's Stock Undervalued?