Verizon Takes Power Position With Dish Dismissal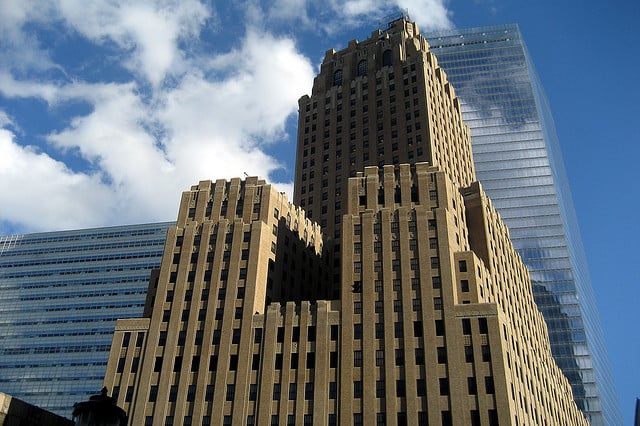 Verizon (NYSE:VZ) created a bit of a stir recently when CEO Lowell McAdam said that the mobile giant wouldn't be interested in acquiring satellite television provider Dish (NASDAQ:DISH). The comments came as somewhat of a surprise given that the telecom industry has been a whirlwind of big-time merger activity as of late, including Verizon's chief rival AT&T (NYSE:T) announcing its plan to purchase Dish's chief rival DirecTV (NASDAQ:DTV). As the Times of India reported, McAdam blamed the recent rumors of Verizon's interest in Dish on someone imagination more than market demands. "I know there are reports out there that we are talking to Dish. I can tell you now, that is someone's fantasy. There were not, and there are not, discussions going on with Dish," McAdam said to investors during a conference.
Dish didn't take kindly to Verizon's dismissal, as its stock tanked following McAdam's comments. What investors most likely took from McAdam's quick dismissing of his company's interest in Dish is that he sees satellite as a dead end. Based on analysis from 24/7 Wall St., McAdam doesn't think satellite TV is viable and is happily standing by as AT&T invests in something he sees as going nowhere. Dish is all of a sudden in a dangerous position, seemingly left out in the cold while its rivals are forming alliances and threatening the company's long-term prospects.
Why wouldn't Verizon be interested in merging with Dish, especially after Comcast (NASDAQ:CMCSA) announced its merger with Time Warner Cable (NYSE:TWC), and AT&T decided to bring aboard DirecTV? All the movement seemed to prime Verizon and Dish for a destined merger, creating what would essentially equal a third juggernaut telecom juggernaut in the tussle for telecom supremacy. But after McAdam's recent comments, its clear that won't be happening. But why? The answer is that Verizon is making a bet that AT&T is making a bad move, and that Verizon holds all the chips.
There is a clear difference in strategy at play, as analyst Walt Piecyk of BTIG LLC laid out for Bloomberg. "Verizon is positioning the company for the next five years," Piecyk said. "AT&T settled for a more conventional transaction to fund its dividend and hide slowing growth." Comcast is sticking to its guns in the mobile game, while AT&T is diversifying to try and gain more traction in the market. As mobile continues to grow, with tablets and mobile phones quickly becoming the main ways many customers consume content, it appears Verizon might be making a wise play by passing on bringing on a television provider.
Verizon's recent purchase of the remaining portion of Verizon Wireless from Vodafone (NASDAQ:VOD) further proves its dedication to maintaining its position as a mobile power. Down the road, Verizon may need to add some assets through acquisition or look at bringing aboard more spectrum. But for now, the company is willing to stand by and let the dust settle on the other telecom mergers dominating headlines.
For the companies left by the wayside, including Dish, the future is much less certain. Even in the mobile spectrum, T-Mobile (NYSE:TMUS) and Sprint (NYSE:S) have not been able to compete with AT&T or Verizon, despite a recent resurgence by T-Mobile in particular. There have been rumors of Sprint readying an offer for T-Mobile, and maybe Dish would fit into the fold as well? No matter what happens, with the bigger companies, the second-tier telecom companies are going to start doing some moving and shaking in order to survive.
The one thing Verizon has been able to add to the recent round of telecom consolidation as of late is a signal that they are not interested in following  in AT&T or Comcast's footsteps. After Lowell McAdam's public dismissal of Dish, he and his company have chosen the diametrically opposed path going forward to their biggest rivals, and for now it seems to have displayed a bit of muscle in doing so. Verizon also showed some clout in its ability to influence the market, by watching Dish's stock price drop just based on McAdam's comments. In what looks to be a high-stakes game of chess, Verizon, Comcast, and AT&T are all primed to become the big three players in telecom. Verizon is betting on the strength of its mobile backbone, while Comcast is betting on its strength as a television and internet provider. It will be a while before the dust settles and the true winners of the telecom battle can be declared, but for now the only certainty is that consumers are sure to come out as losers.
More From Wall St. Cheat Sheet: