Verizon's Big Plans For Its LTE Network and 2 Other Telecom Stocks Seeing Action
MetroPCS (NYSE:PCS): Deutsche Telekom has submitted a "best and final offer" for a merger between MetroPCS and T-Mobile, which it says will reduce the size of DT's shareholder loans by some $3.8 billion, and lower the loan interest rate by 50 base percentage points. Reuters says that the ownership structure will remain the same, with 26 percent belonging to shareholders and 74 percent belonging to the German firm.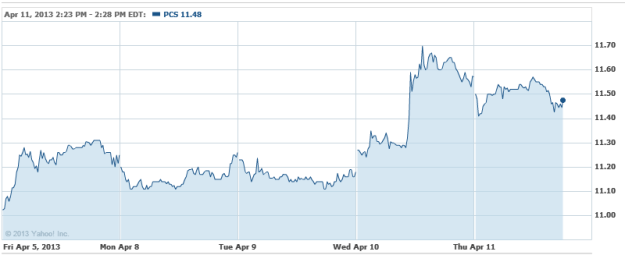 Verizon Wireless (NYSE:VZ): Verizon Communications CEO Lowell McAdam said that 50 percent of network traffic is comprised of video, and that the company's investments in its LTE infrastructure is driving that possibility. "With 3G you have video clips but there is buffering. With 4G you can stream video," he said. By 2017, the carrier estimates that figure will be closer to two-thirds of network traffic. the company is also exploring live streaming options, such as the Super Bowl or other live events.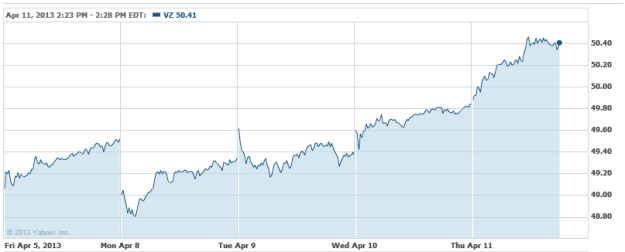 AT&T (NYSE:T) GoPhone customers now have access to new international calling options. The Mexico Plus package offers 1,000 minutes, calls to landline and mobile numbers in Mexico, as well as calls to more than 50 other countries, including Canada, China, India and more, all for around $10 per month, MarketWatch is reporting. The Mexico Plus program can also be added to an existing $50-per-month GoPhone unlimited plan, or the $70-per-month GoPhone smartphone plan.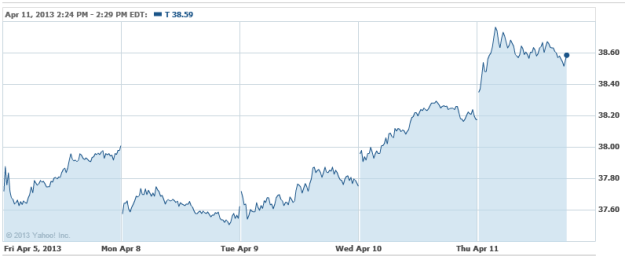 Don't Miss: Will Samsung's New Galaxy Mega Create a Frenzy, or Flop?