Verizon's Solid First Quarter and 2 Telecom Stocks Seeing Action
VerizonWireless(NYSE:VZ): America's largest wireless network brought in first quarter earnings per share of $0.68, $0.02 above estimates. The company's $29.4 billion in revenuemissed expectationsby $0.16 billion, although wireless revenue of $19.5 billion was up 6.8 percent year-over-year. Four million iPhone activations exceeded estimates, and188K FiOS Internet and 169K FiOS Video net additions as FiOS revenue rose 15.1 percent to $2.6 billion.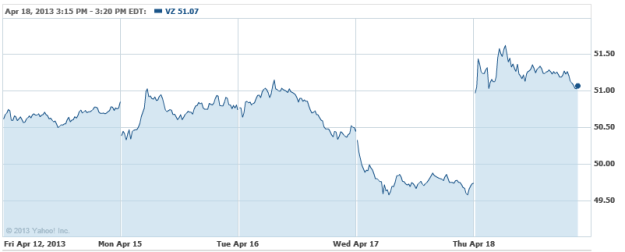 Sprint-Nextel (NYSE:S): As the Dish Network (NASDAQ:DISH)/Sprint saga continues to unfold, reports indicate that Sprint has formed a special party for the purpose of reviewing Dish's offer for the company. The bid, worth $7.02 per share equating to roughly $25.5 billion, has sparked intrigue and questions among investors and observers over whether Dish can actually afford the takeover (and the $44 billion in debt that would accumulate as a result), and what implications it could have throughout the industry.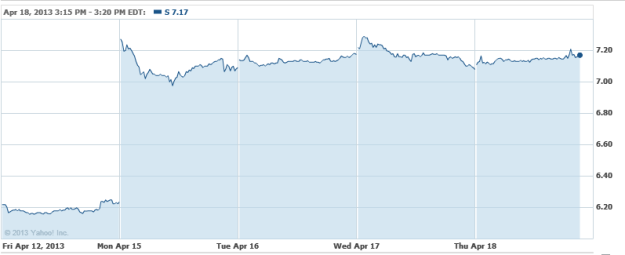 MetroPCS (NYSE:PCS): Support is rallying behind a merger between MetroPCS, and T-Mobile, Deutsche Telekom's American offspring. ISS Inc, as well as Glass, Lewis & Co. have both put their heft behind the deal, MetroPCS revealed in a statement. A vote on the merger is scheduled for April 24, and if passed, the new entity would be a more powerful, competitive force for battling Verizon, Sprint and other top national carriers.
Investing Insights: Can News Corp Continue This Bull Run?