Visa and MasterCard Will Settle with Retailers That Haven't Rejected Them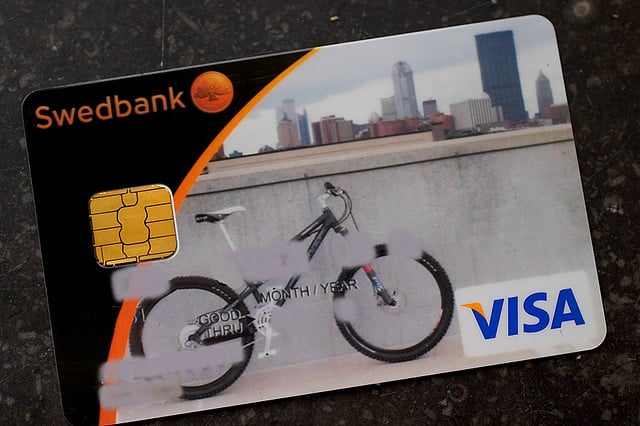 Visa Inc. (NYSE:V) and MasterCard Inc. (NYSE:M) will continue to pursue an antitrust settlement even though more than 25 percent of the retailers involved have opted out of the settlement — a percentage that's high enough to allow the credit card companies to abandon it.
Credit card companies have been battling retailers over swipe fees — fees that retailers are charged by the card companies each time a customer pays with a credit card, Bloomberg reports. The $7.25 billion settlement was rejected by retailers because it included provisions that would not stop swipe fees from rising but would prevent retailers from taking legal action about the fees in the future.
MasterCard President and CEO Ajay Banga told investors during a conference call heard by Bloomberg that the company would continue to pursue the settlement, which is set to be approved by a federal judge in New York on September 12. "The defendants as a group had the right to terminate the settlement agreement because the volume threshold of 25 percent was exceeded, but elected not to do so," Banga said.
Large retailers like Wal-Mart (NYSE:WMT), Starbucks (NASDAQ:SBUX), and Costco (NASDAQ:COST) opted out of the settlement in May and urged others to do the same. Mike Cook, senior vice president of finance and assistant treasurer for Wal-Mart, said to The Wall Street Journal,"If this settlement is approved, it would allow credit card companies and big banks to perpetuate an unfair and broken system that costs all consumers, including those who don't even have a credit or debit card."
Credit card companies faced a blow in the swipe fee battle when a federal judge ruled that the Federal Reserve had allowed the companies to set unfairly high fees, overcharging retailers billions of dollars. Unless that ruling is overturned in an appeal, federal regulators will have to revise swipe fee rules. According to Bloomberg, a change in those rules could cost card companies and the banks that issue the cards 45 percent of their swipe fee revenue.
For now, it seems as though the eight-year battle over swipe fees will continue, as many of the retailers who dropped out of the settlement have pursued further legal action against the card companies.
Follow Jacqueline on Twitter @Jacqui_WSCS