Visa Licenses First Credit Card in South Sudan and 2 Other Dow Movers to Watch
Visa Inc. (NYSE:V): Current price $187.11
The largest bank in the fledgling country of South Sudan, Kenya Commercial Bank, intends to grow by debuting the first credit card service in that country and also by adding more branches, said executives to Reuters. He explained that the bank has won a license from Visa Inc. to launch credit cards in South Sudan where few persons even have a bank account. KCB was one of the first foreign banks to establish premises in Juba, which is now the capital, after the end of civil war between south and north Sudan in 2005.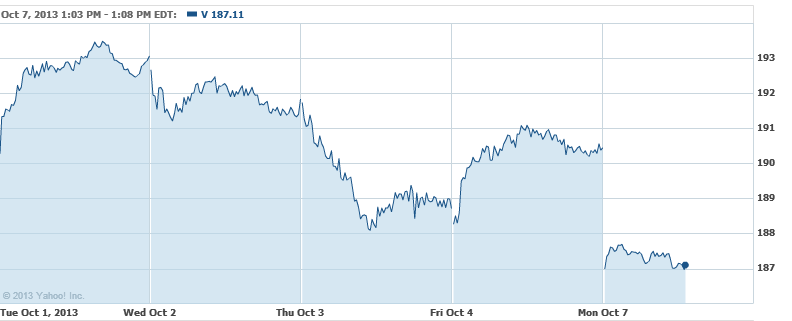 AT&T Inc. (NYSE:T): Current price $34.03
On Monday, AT&T launched in excess of 100 live channels on the U-verse App for smartphone and tablet, with over 20 channels available to view outside the home. The new channels are now accessible to U-verse TV customers as part of their U-family or higher U-verse TV package. AT&T will be adding more live channels and expanding the live channels to additional devices on an ongoing basis.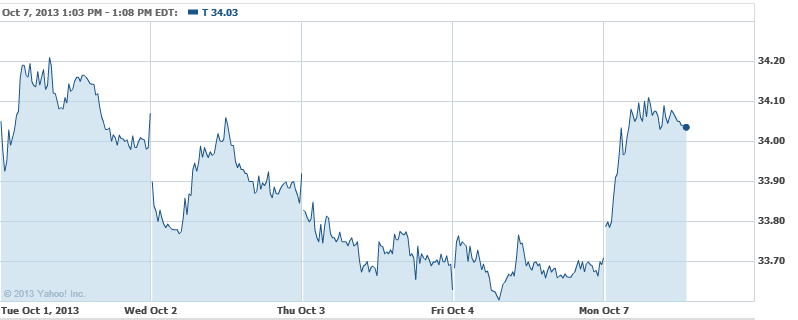 United Technologies Corp. (NYSE:UTX): Current price $104.32
United Technologies has canceled its plans to furlough employees at its aerospace businesses, subsequent to the recall of Defense Contract Management Agency inspectors who are responsible for auditing and approving operations all through the manufacturing process for military products. In its press release, the firm said that, "United Technologies greatly appreciates the efforts of those in the Administration and Congress who facilitated the recall of the furloughed civilian employees in the U.S. Department of Defense."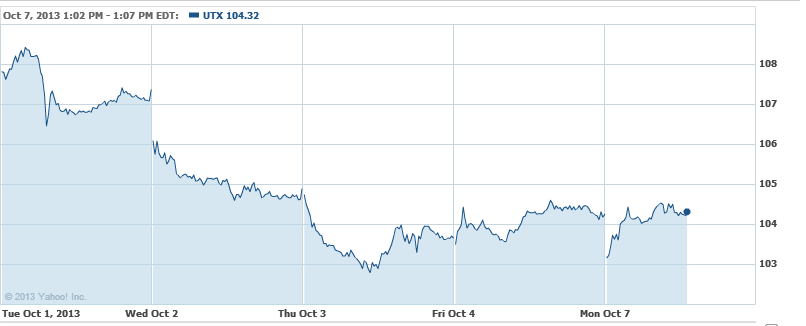 Investing Insights: Can JPMorgan Chase's Stock Explode From Here?