Visa Wins Infringement Case Over SmartMetric and 2 Other Dow Movers to Watch
Visa Inc. (NYSE:V): Current price $190.76
Through a written ruling Thursday, United States District Judge Michael W. Fitzgerald in Los Angeles said that Visa and MasterCard Inc. are not infringing a patent owned by SmartMetric Inc., which had sought up to $13.4 billion for alleged use of its tech in "smart" debit and credit cards. Fitzgerald affirmed his prior tentative decision from a September 25 hearing, commenting that, "The parties here are comparing apples and oranges. The piecemeal similarities that SmartMetric has identified in support of its claims do not change the fact that claims 1 and 14 of the '464 patent are simply not practiced by defendants, and no reasonable jury could conclude otherwise."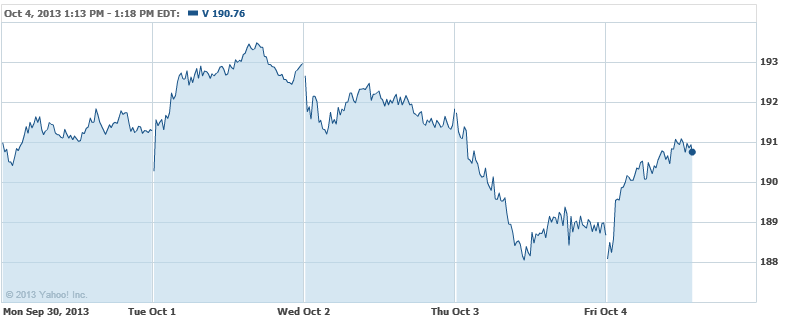 Goldman Sachs Group Inc. (NYSE:GS): Current price $156.46
The former Goldman Sachs Group Inc. investment banker Jeffrey Haughton has been recruited by Financial Technology Partners LP as a managing director in its San Francisco office. Haughton served 15 years at Goldman Sachs, most lately as a managing director and co-chief of financial tech, said a Friday statement from FT Partners. He was also among the advisers on Visa Inc.'s $19.7-billion initial public offering in 2008, which was the biggest-ever IPO in the United States, according to the statement.

3M Co. (NYSE:MMM): Current price $119.23
The 3M Electronics Solutions Division has introduced the 3M Ribbon Cable Wiremount Socket Assembly, .050 inches square, 451 Series and the 3M Shrouded Boardmount 452 Series. The small, robust socket and header mate together linking .025-inch pitch ribbon cables to printed circuit boards. A variety of .025-inch pitch ribbon cables are also available from 3M, creating a complete, end-to-end system of header, socket, and cable. The new cable-to-board interconnect solution can assist designers of high-performance electronic systems meet the ever-increasing need for high-density equipment.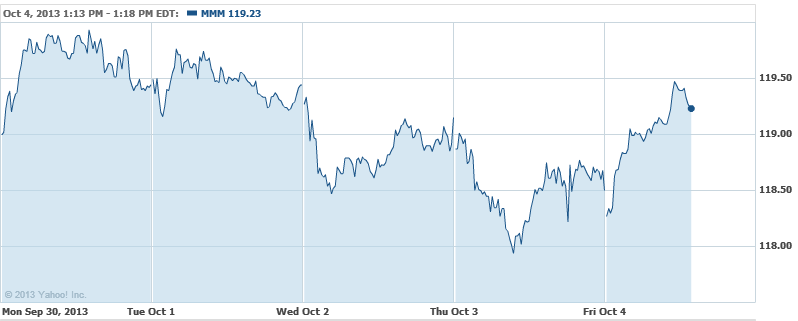 Don't Miss: What's Going On Under the Hood at Twitter?