Vodafone Hires Goldman Sachs and 4 Telecom Titans Attracting Interest
AT&T, Inc. (NYSE:T): Current Price: $35.64
In hopes of providing more connectivity when its customers travel outside the US, AT&T decided to sign a deal with BSkyB-owned WiFi hotspot provider The Cloud to offer as much as 1GB per month free of charge when visiting the UK.

Sprint Nextel Corp. (NYSE:S): Current Price: $5.87
Telit Wireless Solutions has announced that its DE910-DUAL cellular M2M module has been tested for compatibility on Sprint's Network. M2M stands for "machine-to-machine," which are technologies letting wireless and wired devices to communicate. DE910-DUAL opens up doors for Sprint M2M Solutions customers to use various M2M applications over Sprint's nationwide network.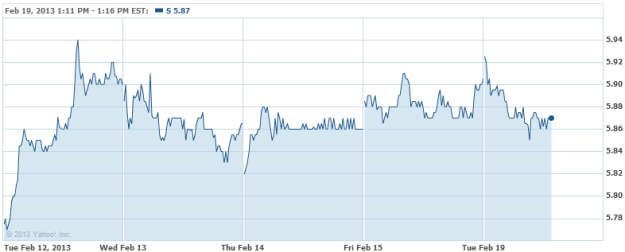 Verizon Communications Inc. (NYSE:VZ): Current Price: $44.56
In 2012, the company spent over $752 million to improve its wire line telecommunications and information technology infrastructure in Virginia. Verizon is the state's largest telecommunications provider and it said its investments will benefit residential and business customers statewide.

Vodafone Group plc (NASDAQ:VOD): Current Price: $25.33
The company is nearing a possible 10 billion euro bid for German cable operator Kabel Deutschland after it hired long-time banker Goldman Sachs to advise on options, according to someone with direct knowledge of the matter, Reuters reported on Tuesday.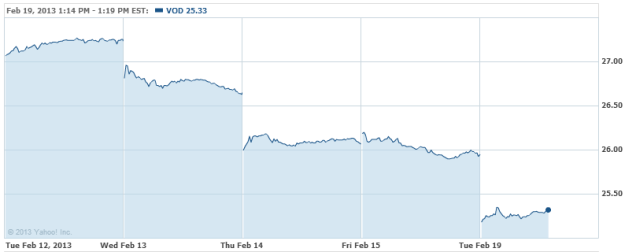 Alcatel-Lucent, S.A. (NYSE:ALU): Current Price: $1.52
ZyXEL Communications is set to use software from Alcatel-Lucent to integrate mobile networking into its home networking equipment. As part of Alcatel-Lucent's Software Licensing Program, ZyXEL is to integrate residential small cell software via its own broadband and wireless products, according to Alcatel-Lucent on Monday.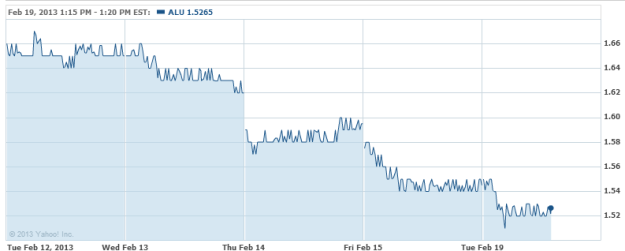 Don't Miss: Apple Debuts New TV Ads for iPad and iPad Mini.